MediaTek's unreleased Helio P23 faces a price cut to match discounted Snapdragon 450 SoC
11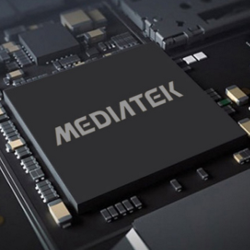 With the Snapdragon 450 chipset recently the subject of a price cut to $10.50 per chip, the competition now must follow suit or find themselves behind the eight-ball when it comes to pricing. And if you're MediaTek, that means cutting the price of the unreleased Helio P23 series, a line of chipsets designed for mid-range smartphones. According to "industry sources," MediaTek is now considering dropping the price of these chips to less than $10 per unit.
Samsung reportedly pays $2,500 per wafer to produce the Snapdragon 450 SoC using the 14nm process. That gives Qualcomm plenty of wriggle room when it comes to dropping prices. On the other hand, TSMC is paid more than $3,500 from MediaTek, which is the cost of 16nm per wafer. And while MediaTek originally priced the Helio P23 chipset at $15, the price has drifted down to $11-12 as the company sought orders for the chip from its customers in China. Handset manufacturers rumored to have placed orders for the chip set include Oppo, Vivo, Gionee and Meizu.
Set to launch in the fourth quarter of this year, MediaTek hopes to ship 5 to 6 million units of the Helio P23 each month. But thanks to the price cutting by Qualcomm, the mid-range market will continue to be very competitive during the remainder of 2017 which will have a negative effect on margins.
source:
Digitimes