MediaTek's new MT6592 octa-core chipset scores over 32,000 on AnTuTu
20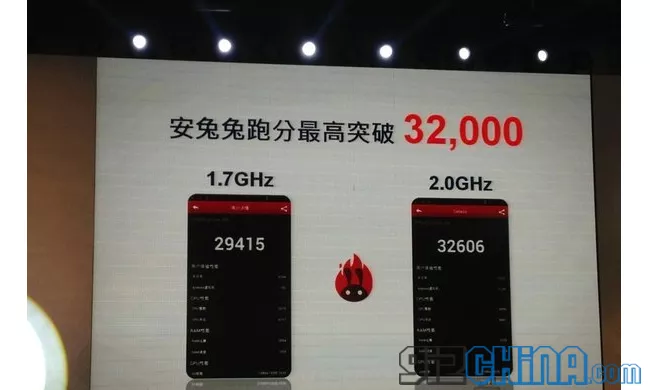 We've talked about
MediaTek's new octa-core chipset
already, and while the prospect of whopping eight cores may sound overly exciting to some, we're still stuck in a critical mode, trying to figure out whether the MT6592 is more of a sales pitch or a real advancement in MediaTek's portfolio.
As our regulars would know, rushing into conclusions is something we try very hard to stray away from, at least until we get to review whatever needs reviewing first. It goes without saying that MediaTek's two new chips are rather exciting, as it would appear that both the successor to the quad MT6589T – the MT6588 – and the all new octa-core MT6592 have both crossed into hostile territory. This means that the performance on both these chips appears to be finally launching a credible threat to Qualcomm's complete dominion in the higher end. We gather that from the first few official benchmarks of the octa-core chipset, the higher-powered 2GHz version of which scores as high as 32,600. The less potent, 1.7GHz version of the MT6592 scores a tad lower, at just shy of 30,000 as you can see. Sure, syntethic benchmarks like AnTuTu are by no means and exhaustive performance criteria, yet they often provide a good perspective.
MediaTek did not disclose whether these scores resulted on a 720p or a 1080p device – an important distinction. Fortunately for us, the 1080p
Zopo ZP998
, a recent MT6592-touting entrant, has already been put through the test and scored 28,118.
Of course, there is some talk that AnTuTu is overly generous with its scoring on multi-core platforms, and we could definitely imagine that the software may not yet be fully optimized. Regardless, if you also consider the fact that the MT6592 comes with a quad-core Mali-450 GPU clocked at 700MHz, (@600MHz in the case of the new quad MT6588) you can definitely see how the new crop of MediaTek chipsets may be a threat to the status quo.
As always, we'll have to wait until a phone sporting the new chipsets graces our office before crowning MediaTek an official contender. Until then, the MT6592 only sounds great on paper.
Recommended Stories