MediaTek to launch 2GHz octa-core SoC, the MT6592
19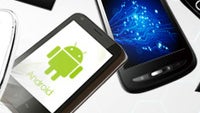 Until recently, MediaTek was known primarily for its low-cost, low-performance SoCs used in cheap, white-box smartphones. However, things have changed since then. Take the
Acer Liquid E2
, for example – it is powered by one of the company's latest quad-core chips and its performance is quite decent for its class.
Yet MediaTek has even better silicon in stock, although it will be a while until we actually see it in action.
The MT6592 is an upcoming octa-core system-on-chip
(yes, it really has an 8-core CPU) that will be ready to be tested by manufacturers by the end of July. Running at up to 2.0GHz, the chip will offer 8 Cortex-A7 processor cores made using 28nm tech. Some say that the MT6592, which scores over 30 000 points on AnTuTu, should easily outpace Samsung's octa-core Exynos 5410 SoC in terms of performance.
But while samples of the MT6592 will be ready to ship in July, handsets powered by it aren't expected to launch earlier than December of 2013. The top Chinese smartphone manufacturers are likely to be the first with such devices on the market.
Recommended Stories