MediaTek likely to beat Qualcomm and become the largest handset chip vendor
24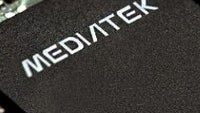 Qualcomm, the biggest mobile chip maker, might soon lose its leading position as an emerging competitor from Taiwanese MediaTek is likely to outgrow it very soon. MediaTek already holds a share of more than 50% in low-end and mid-end devices, and with the upcoming launch of its octa-core chip with built-in 4G LTE support, it is
likely to beat Qualcomm in shipment volumes
in the high-end market as well.
The MT6592 is the much anticipated
octa-core chip
by MediaTek that scores almost as much as the Snapdragon 800 on synthetic benchmarks, but at a lower price making it very luring for manufacturers.
This however does not mean that you know much about MediaTek. The average user in the United States and Europe might have heard about Snapdragon but there's little chance the same user knows about MediaTek. The reason lies in the fact that most of the smartphones with its chips are sold in China and other developing markets.
MediaTek is a fabless chip maker based in Taiwan with a quarterly revenue of around a billion dollars. While it is likely to soon beat Qualcomm in terms of shipments volumes, it still has six times less than Qualcomm's revenue.
source:
DigiTimes