New Google Play Store UI heading your way makes it easier to navigate
7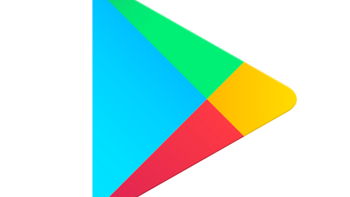 Google has started pushing out a new UI for the Google Play Store
according to Android Police
. Not only does the update include a Material Design makeover with the use of Google Sans font, but it also moves the navigation bar to the bottom of the screen; this will make it easier for those with huge displays and tiny fingers to navigate through the app.
Other changes include the elimination of the music tab, which is now available through the main menu that is accessed with a swipe to the right. App pages now are designed to highlight an app's ratings and screenshots from the selection. If an app you've already installed has an update, the changelist is highlighted. And the "progress bar" has been replaced by a circle that makes its way around the icon of an app as it is downloaded onto your phone.
The new UI appears on version 15.1.24 of the Play Store, although you might have to clear the app's cache first by going to
Settings
>
Storage
>
Other apps
. Scroll until you find the Google Play Store and tap on the listing and then tap the box marked
Clear cache
. Remember, this update is first being disseminated by Google and might not have hit your handset just yet. For example, the version of the Play Store on our
Pixel 2 XL
(running on Android 9 Pie) is 15.0.13. If you're interested in seeing which version is running on your Android phone, open the Play Store and swipe to the right. This reveals the menu page on the left of the screen. Tap on
Settings
and scroll down to the section marked
About
. Under the
Play Store version
heading, you will find this information.