Master automation from your smartphone with 4 alternatives to If This Then That (IFTTT)
1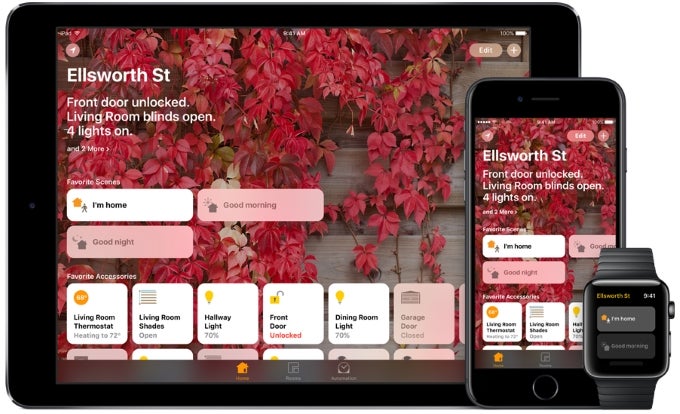 If This Then That (IFTTT) is an app and service that lets users automate other apps, services, and connected devices with series of conditional statements. Users have been harnessing its power for all kinds of stuff – from automating a simple Take Photo > Share to Facebook workflow to creating elaborate algorithms for their smart homes. If IFTTT isn't the automation app you are looking for, for some reason, there are four viable alternatives you can try. They offer different ways of accomplishing automated processes in a home, business, or personal environment. Some are geared towards intuitive use and immediate results, do specifically smart home automation, or offer you tools to put together intricate automation processes. Try them out and see what you will be able to accomplish.
Stringify
Stringify unites your smart home, wearable devices, and services to enable powerful automated experiences. Built specifically for the Internet of Things (IoT), it lets you control your ecosystem of devices by designing and implementing Flows. For example, with Stringify you can automatically lock your front door and close your garage, turn down your temperature, and switch off the lights when you go to bed. Or have the traffic report playing over your connected speaker, your lights fading on, and your thermostat adjusted to the right temperature as you wake up. The app includes starter Flow collections covering areas such as Safety, Fitness, Family, Work, Social, Work, and Driving. Your flows can be easily shared with others via text, Email, and social networks.
Microsoft Flow
Microsoft made an easy-to-use business app to help users create, monitor, and manage automated workflows between web services, files, and data in the cloud. For example, flows can automatically capture, track, and follow up with new sales leads, or automate notifications to let your team know when a work item has been updated. Flows can be triggered at the tap of a button, reviewed in detailed history reports, and filtered by notification type.
Apple Home
Apple's stock Home app is perfect for HomeKit-enabled devices. It makes it easy to set up and control all of them from one place. Accessories are grouped by room so that one can easily access them based on where they are inside the house. The 3D Touch integration is nifty as well, for it lets one press and hold an icon to perform tasks like dimming the lights or adjusting the thermostat. Additionally, Home lets one set scenes to enable multiple accessories working in combination with a single command. For example, a scene named "Leaving home" that turns off the lights, locks your doors, and lowers the thermostat can be made.
Tasker
Tasker is a well-established alternative to IFTTT that puts a lot of power in your hands. It lets users create systems by combining triggers, actions, tasks, and scenes. Triggers can involve apps, times, days, locations, hard/soft states, events, shortcuts, widgets, timers, and plugins. There are over 200 built-in actions that can be combined with loops, variables, and conditions. An extensive list of functionalities and events can be utilised, including alerts, system dialogs, display settings, user input, network events, variables, and lots more. Tasker is an app for advanced users who won't mind pushing a considerable learning curve before they can take advantage of what Tasker has to offer.
ALSO READ