MarkO is a witty personal assistant that lets you and your friends collaborate on tasks
4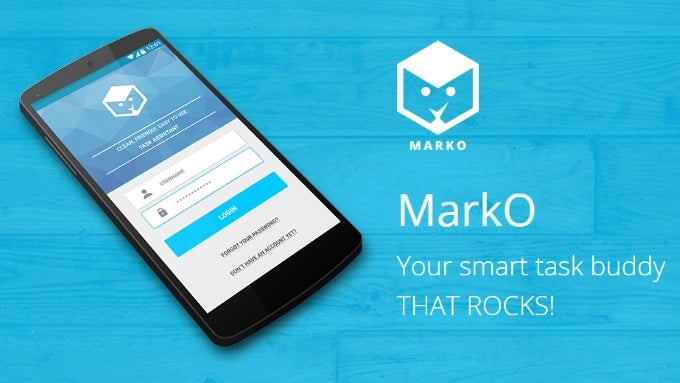 Coming at you live from Skopje, Macedonia is MarkO, a candidate for the position of your personal smartphone assistant. MarkO is like a smart to-do list that's clever enough to do everything, short of getting your actual tasks done. It lets you create an unlimited number of tasks and attach a specific place or category where you are to complete them. This is how MarkO learns what and where you are about to do, and he'll start reminding you the very moment you approach the place. Any tasks you enter in your witty Balkan assistant will be automatically synced across all your devices.
Before you asked, the app is Android Wear-compatible, which means you'll be getting notified on the go if you have a smartwatch. But wait, there's more. You can share tasks with your friends & relatives to solve them together, which means MarkO is also great at organizing meet-ups for events. It synchronizes with your phone contacts and lets you invite these people via SMS, email, Facebook, and Twitter. The user interface is very friendly and in tune with Google's vision for how apps should look and feel.
MarkO is available for Android and it will stay "completely free forever". Before you head to Google Play, be sure not to miss the advertising videos, because they are beautifully shot and fun!