Man says Pinterest stole his ideas, files lawsuit
12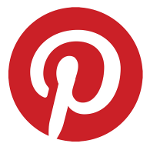 Pinterest
, claiming that the idea for the website was his. The co-defendant listed on the filing is Brian Cohen. Cohen, who was one of the earliest investors in Pinterest, had worked with Schroeder on projects called Rendezvoo and Skoopwire. He also rejected a number of Pinterest-like features for Rendezoo. After Schroeder and Cohen went their separate ways, Cohen became an investor in Pinterest and the site is alleged to have used some of Schroeder's ideas, possibly passed along to it from Cohen.
The major ideas that Schroeder claims was stolen from him include
content boards
and
infinite scrolling
. Additionally, Rendezoo was said to have targeted females and Pinterest has a huge female membership which is said to be another sign that Pinterest used ideas belonging to others. The site has responded by saying that the lawsuit is "
baseless
" and will be "
aggressively fought
".
"The bottom line is that it's illegal to steal an idea for your own benefit without regard to the originator of that idea. Here, Mr. Cohen joined an existing enterprise in which Mr Schroeder had a majority interest, and then took without permission or right Mr. Schroeder's ideas, concepts, web application and technology"-Statement from the Plaintiff's Attorney
Pinterest is a site that allows members to "pin" pictures and images of things that are important to them and share it with the rest of the world.
source:
AllThingsD
via
SlashGear