Man blames his Apple Watch for severely burning his wrist
38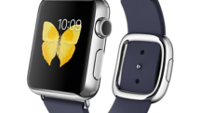 A man living in Denmark by the name of Jørgen Mouritzen, says that his Apple Watch got so hot, it left him with severe burns on his wrist. According to Danish website
Ekstra Bladet
, the incident took place on October 17th and Mouritzen has been awaiting the results of an investigation by Apple. An eyewitness to the event agrees with the victim's story, both saying that the heat came from the timepiece itself, and that there was no external source responsible for the burns.
Today, Apple announced that after examining the band and the watch, it has come to the conclusion that there is no evidence showing that the Apple Watch was responsible for Mr. Mouritzen's injuries. Apple went on to add that the damage to the band is from an external source, and that there are no electronics in the band that could heat up and burn a user.
Through its Danish PR firm, Apple says that it considers this to be a private matter between the company and Mouritzen, so it will not be commenting on the situation. A photo of the victim's wrist has allegedly shown two deep burn marks, while another alleged photo of the wrist band has shown that it has been burned as well.
Mouritzen has asked Apple to replace the watch that was destroyed in the incident. Since the company is keeping mum about the whole affair, we are not sure if the device was replaced.
Apple warns owners of the Apple Watch that some materials used in the construction of the device can cause a reaction, although that doesn't seem to be the issue in this situation.
source:
EkstraBladet
(
translated
) via
9to5Mac