Make your smartphone's screen turn on and off automatically with Gravity Screen
8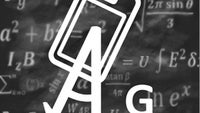 Using the power key to wake up a phone from stand-by is so 2012. If you wan't to be the coolest guy on the block, you need one of those phones that can be turned on with a double tap on their touchscreen. There's a number of phones that can do that trick, including the
LG G2
,
Sony Xperia Z2
, as well as the more recent Nokia Lumia models.
But you know what's even cooler? Having your phone turn its screen on and off automatically. That is possible with the help of a neat new Android app called Gravity Screen. By taking advantage of the gravity and proximity sensors built into your handset, it is able to figure out whether the device is being used or not. It turns the screen off when your phone is inside of a pocket or resting on a table, and turns it on the very instant you pick it up.
At least in theory. In reality, Gravity Screen will likely require you to tweak its settings in order to work optimally. Although it might work fine from the get-go as results may vary from one phone to another. Thankfully, there's a bunch of variables you're allowed to modify, including the angles and orientations at which the app would respond, as well as the software's sensitivity.
All in all, Gravity Screen is a clever piece of software, and power users are very likely to have their interest piqued by it. Downloading the app is free of charge, although enabling some of its advanced features requires an in-app purchase.
| | |
| --- | --- |
| Developer: Plexnor | Download: Android |
| Category: Tools | Price: Free (with in-app purchases) |