MG is a $150 Android gaming console ideal for junior to play with
9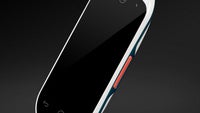 Let's say that you have a child, and to keep your child entertained, you tend to let them play games on your ultra-shiny, ultra-expensive, ultra-fragile smartphone. But something in the back of your head is telling you that doing so isn't a good idea. After all, a single accidental drop on the floor might be enough to render your pricey investment useless, and junior will surely be unable to fix the damage.
That is why inexpensive Android gaming consoles like the MG exist. The MG is priced at only $150, but comes loaded with $10 worth of games and an additional $10 to spend on apps from the Google Play store. And nobody says that you can use it to play games only. Since it comes running Android 4.0, you (or your kid) can surf the web, listen to music, watch movies, and more.
When it comes to specs, however, the MG doesn't have a lot to brag with. The pocket-sized console is powered by a 1GHz Cortex A5 processor and has 1GB of RAM. On-board storage is limited to 4GB, but an 8GB microSD card comes pre-installed. There is a 1.3MP camera on the front, and the 1,880mAh battery will supposedly last through almost 4 hours of intense gameplay.
So there you have it: a cheap Android gizmo to keep your kids occupied with instead of letting them fiddle with your own toys. Interested in getting one? Then follow the source link below and check out the MG console. It is available for pre-order and will start shipping in early November.
source:
MG
via
Engadget
Recommended Stories