MEEM is a memory cable that automatically backs up your phone every time you charge
3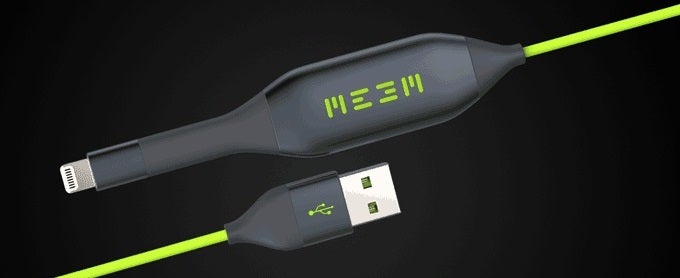 In today's useful accessories chapter, check out MEEM! This is a rather thoroughly engineered phone charger cable that automatically backs up your personal data on its inbuilt flash memory every time you charge the phone. It doesn't matter whether you use a power adaptor, car charger, PC port, or a power bank, as MEEM is designed to be self-sufficient. You don't need a PC, an internet connection, or cloud storage. You use it like a regular charging cable, your user data is mirrored on it, and should you ever need to, you can easily transfer it to another device.
MEEM is more than an USB cable with an embedded flash drive.
However, MEEM is more than an USB cable with an embedded flash drive. It has the exclusive MEEM App available on the App Store and Google Play store to manage its functionality, and is also able to transfer data from Blackberry and Symbian handsets straight onto Android. With MEEM, the data transfer speed is up toi 4 MBPS (depending on the phone OS and hardware), which is standard for USB-writeable devices. The initial data transfer takes longer, but backups are significantly faster because MEEM only backs-up the data that's changed.
The wonder cable is offered with either 16GB or 32GB of storage, which may not sound a lot if you own a 64GB or 128GB smartphone. But, mind you, MEEM only backs up your personal data, not the entire contents of its storage. As for the charging rate, it's something to the tune of up to 2.8A@5V, as per the maximum charging rate of your phone, which is all-around adequate.
MEEM is set to be delivered in March 2016, launching in the UK and USA in two initial variants: a 16GB MEEM for Android and a 32GB MEEM for iPhone, priced at £49.99 and £69.99 respectively. US prices haven't been revealed.
source:
Kickstarter