Lyft tried to get Apple, Microsoft and Alphabet to buy the company for $9 billion
13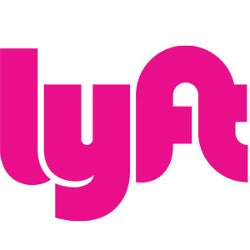 Ride-sharing service Lyft was reportedly seeking a deep-pocketed tech outfit to buy out the company. According to a report published this weekend, Lyft tried to get one A-lister like Apple, Alphabet or Microsoft to pony up as much as $9 billion to purchase it. One report states that Lyft even approached its chief rival Uber about buying the company.
Lyft did not not get any of its potential suitors to bite, and was forced to lower its asking price during talks. Conversations with automobile manufacturer General Motors also failed to solicit a bid for Lyft, which was valued at $5.5 billion during its most recent round of funding.
The second largest company in the ride-sharing industry behind Uber, Lyft is experiencing rapid growth. Last year, it grew its revenues by over 600%. At its peak, Lyft provided 14 million rides in a month compared to the 62 million rides that Uber chalked up during its peak month.
The question is whether Lyft has enough money to stay in business until it can start turning a profit. It currently is drawing interest on the $1.4 billion it has in the bank, which one source says is enough to keep Lyft running until it starts turning a profit. But with Uber expected to focus on the U.S. now that it has pulled out of China, Lyft is staring at tough competition in front of it. And if Uber goes public in 2017 in what could be the largest IPO ever, Lyft is going to have to face a much larger competitor that will be flush with cash.
Whatever Lyft does to strengthen its financial and competitive position, it appears that the tech industry will not be involved.
source:
Recode