Lumias 1020 and 1520 head for the North Pole with explorer Eric Larsen
8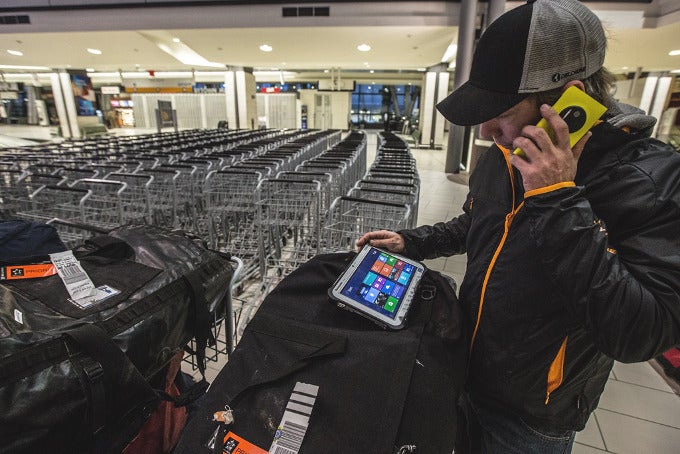 Nokia's
Lumia 1020
and
1520
seem to be prime candidates for conquering the North Pole, as they are equipped with durable polycarbonate chassis, screens that can be operated with gloves on, and great cameras to document your journey.
That's exactly what Microsoft decided to prove, gifting explorer Eric Larsen, and his "
team of adventurers
," with the top-shelf Lumias. They will be crossing the Arctic Ocean from Northern Ellesmere Island, to the geographic North Pole. In 2006, a Norwegian team traversed the 500-mile distance in 49 days, so that's the record to beat here.
Needless to say, they will be carrying all food, clothing and other supplies needed to survive -50 weather, on their own, so there will be plenty of scary and awesome moments to photograph. Microsoft is using this journey as a test of the phones' endurance, as well as a publicity stunt, so you can see the pictures that Eric uploads throughout the expedition on his website. Some prep photos are already up, and you can check them out from the source link below.