Lumia exclusive "Transport" graduates from beta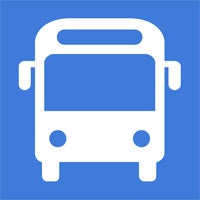 We got a sneak peek at some of the features of
Nokia's Lumia exclusive Transport app
a few months ago. Now that little public transportation app is all grown up and ready to make its way into the Windows Phone Marketplace.
Nokia Transport's goal is to make traveling on foot and public transportation a breeze. While you can always find time tables and maps online, there really aren't too many great apps that can execute seamless routes of travel between interconnected transportations systems like the ones that are found in New York City.
Nokia released this demo video so you can see the app in action as Josh uses his Lumia smartphone to make his way across Manhattan. Once you select a destination within the same city of your location, Nokia Transport "will show you when it's best to leave your house, how long it will take you to walk to the bus or train stop, the details of the journey itself and even give you an arrival time for your planned destination."
Nokia Transport is available for the
Lumia 610
,
710
,
800
, and
900
. Currently it can plan the best routes and departure times in over 100 cities and urban areas and can provide estimated routes in over 450 cities. Nokia says that it plans to continue to add additional locations.
Oddly, while Nokia refers to the app as Nokia Transport in its text, the demo video consistently calls the app Nokia Transit. We're not sure if this app will be switching names, but in the meantime, Lumia owners can grab this free app from the Windows Phone Marketplace.