Lotus Glass by Corning and Japanese non-reflective glass to herald a new era in outdoor visibility
16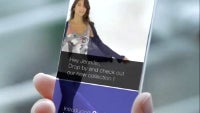 Manufacturers of mobile display panels are very in vogue right now, and the final cover of the display package - the thin glass layer that protects it - is even getting mainstream attention with marketing names like
Gorilla or Dragontrail glass
.
Corning, the maker of Gorilla Glass, have developed a new generation with its proprietary fusion process, called
Lotus Glass
, which, as the name suggests, is thinner and allows for more light to come through, thus reducing the power consumption requirements of the backlight in the case of LCD, and lowering reflectance in the case of OLED displays.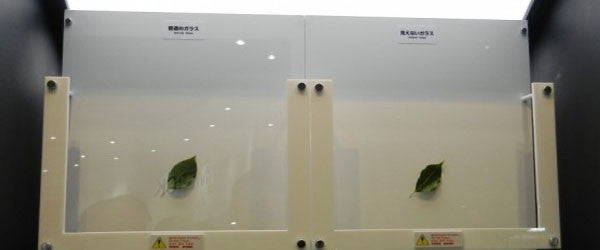 Regular glass on the left, "invisible" on the right
Since low reflectance is almost as important for good outdoor visibility from a smartphone or tablet as high brightness, we welcomed another piece of news about a new glass type, this time coming from the Nippon Electric Glass company. By plastering
over 30 layers of special film with nanometers thickness on each side
, the researchers have managed to achieve the so-called "invisible glass", i.e. one that reflects almost no light, so you don't even know it's there.
Modern smartphones and tablets' glasses reflect about 8% of the light that passes through them, making for unpleasant glare and/or reduced visibility in direct sunlight. Better relfectance ratios are in
phones with Super AMOLED displays
- less than 6% - which contributes to outside visibility being on par with their brighter LCD counterparts.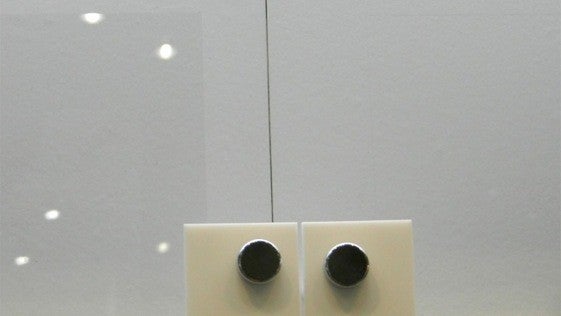 The reflectance ratio of Nippon's "invisible glass"? Only 0.5% of the light doesn't make it through, which means improving outdoor visibility by leaps and bounds. The glass was shown at the FPD 2011 International expo in Japan last week, and we hope the tech will be commercialized as soon as possible to find its ways into smarpthones and tablets.
For more information about the various mobile screen types, you can read our
in-depth article
.