Lots of Snapdragon 835 Galaxy S8 units apparently have UFS 2.0 instead of newer UFS 2.1 memory. Should you care?
99+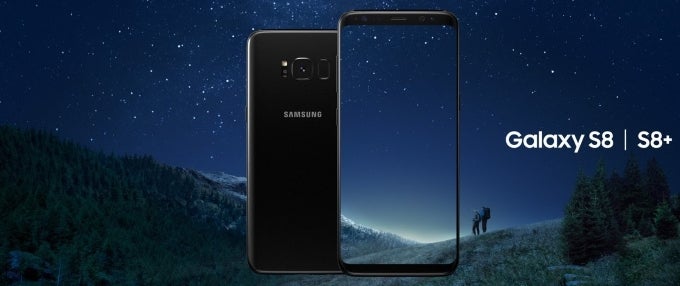 Recently, we've learned of Samsung's Huawei moment. For the uninitiated, the latter
liberally dispersed
no less than five different kinds of memory technology between versions of its
P10
and
P10 Lite
flagship phones – and some of said technology was more than a little far off from what was being advertised. Samsung is much less sinful towards its customers, though. It's just that some Snapdragon 835-powered versions of the
Galaxy S8
and S8+ are using the older UFS 2.0 flash storage standard, instead of the newer UFS
2.1
technology that goes inside most SD 835 units and all Exynos models.
If this could help you make a bit more sense of the chaos, the leading theory – as developed and tested by users of the XDA Developers forum – is that all Exynos variants of the S8 and S8+ get UFS 2.1, all Snapdragon S8+ devices get UFS 2.1 as well, and some Snapdragon 835 Galaxy S8 units are on UFS 2.0. It's highly unlikely that we'll ever get official information by Samsung on the matter, but the company did remove the "2.1" spec from the S8 and S8+ online marketing materials. That's as good as it gets in terms of confirmation.
Should you even care about these specifics? If you put an UFS 2.0 and UFS 2.1 Galaxy S8 side by side, the chances you'll spot any difference – not just "significant", but any at all – are so slim they are virtually non-existent. That's because both standards are so blistering fast, they have eliminated storage memory as a performance bottleneck for the time being. Not that UFS 2.1 isn't a fair bit faster – read speeds are up to 300Mbps quicker, but again, this boost does not affect user experience in any obvious way.
Samsung can't be faulted for sneaking in some UFS 2.0 chips if its warehouses ran low on UFS 2.1 prior to the Galaxy S8 and S8+ launch date. But it wasn't particularly wholesome to market all phones as UFS 2.1 when this absolutely isn't the case. It isn't about the memory, but the principle.
Now that Sammy has corrected its marketing and you know what's going on with the flagship duo, we can all sleep soundly and hope we don't get any "hardware lotteries" like Huawei and Samsung's in the near future.
ALSO READ
source:
XDA Developers