Looks like Sony's 'Made for Bond' Xperia Z5 may not reach the U.S. at all
32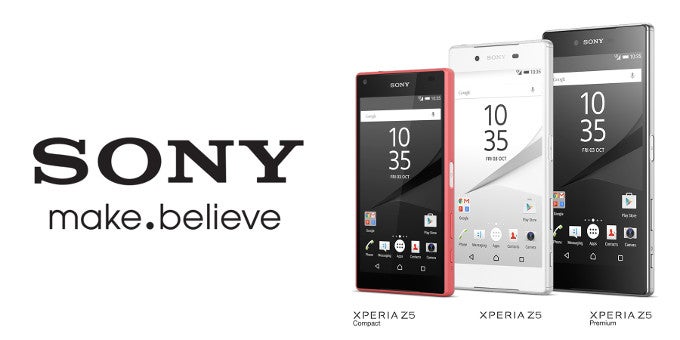 The
Xperia Z5
is certainly a humdinger of a smartphone, featuring the quintessential Sony design along with a slew of top-spec hardware and a
jaw-dropping shooter
. With the dust having settled on
its announcement
, many fans will be wondering just when they can get their hands on the Japanese firm's new flagship. If you happen to reside in the United States, you could be set for a lengthy wait. The U.K.
has already seen
the Z5 launch, with a special promotional page outlining the device's coveted
'Made for Bond'
status. On the corresponding page Stateside, though, James Bond's handset is the Xperia Z3+, which appears to suggest that the Z5 won't be making the trip across the pond.
Of course, we could be reading a little too much into this. But if Sony did intend to drop the Z5 in the United States anytime soon, surely the campaign trail of promotion would already have begun
with Miss Moneypenny
. It could well be that Sony does plan to roll the smartphone out to the U.S., just not yet. However, Sony tends to operate a system of
different smartphones for different regions
, and if there is a plan to release the Z5 in the U.S., the company is doing a stellar job of hiding it.
Here's the key difference on the Made for Bond pages for the U.S.
(top)
versus the U.K.
(bottom):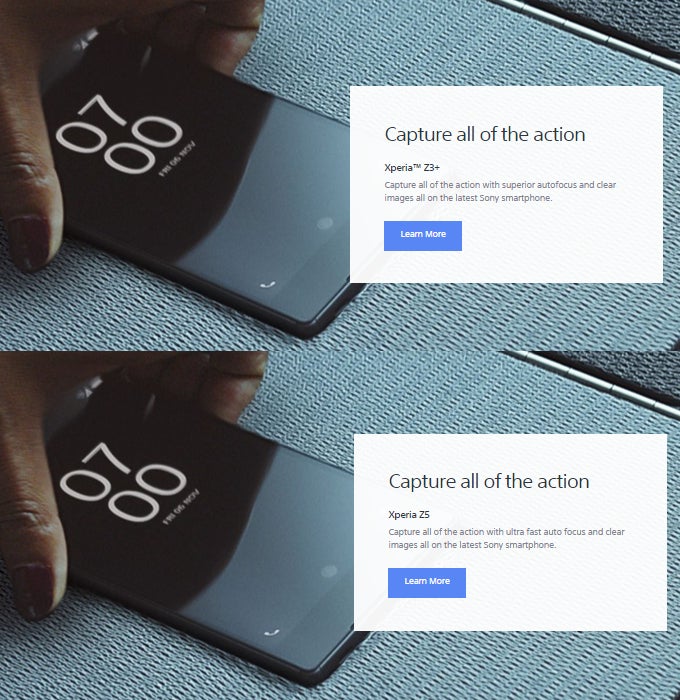 Notably, the Xperia Z5 takes pride of place atop the U.K. page, while the Xperia Z3+ is almost tossed in near the bottom as something of an afterthought.
Would-be purchasers, particularly those with an affinity to the Xperia range, will surely see this as a kick in the teeth -- perhaps justifiably so. The Xperia Z3+ / Z4 -- while not a certified disaster -- has been a bit of a disappointment, thanks largely to the
Snapdragon 810 processor's thermal woes
. A big U.S. launch of the Xperia Z5 could offer an opportunity for some redemption on Sony's part. Now, though, many prospective buyers might have to take their business elsewhere.
More than half
of our dedicated readers believe that the Z3+ / Z4's issues could spell trouble for Sony looking ahead, and based on this latest revelation, the future paints a decidedly uncertain picture. There's still a chance that the Z5 could make its way to the States at some point, though, and after the year that Sony's mobile team has had, here's hoping.
Thoughts?