Lookout releases mobile threat visualization app for Android
4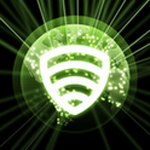 Mobile
security guru
Lookout, maker of data backup and security apps for all modern smartphone OSes, announced the release of a new app for Android that will show you where threats are being blocked, as well as the top current threats to your mobile device.
Upon launching the app you are treated to a nifty 3D globe, with successfully blocked attacks represented by particles that fall onto the planet as you scroll along an interactive timeline scrolls through time. Tap on the information button and you are graced with the top three current mobile threats, as well as the breakdown between the proportion of spyware and malware (malware is currently whooping spyware at a 60:40 ratio). The globe on that page also tracks current threats, so you can see hotspots where mobile threats are emerging.
The data is updated every hour, so if security is your thing you can watch as new threats create outbreaks and then get cleared up. Of course Outlook can only track phones with their security software installed, but with 15 million device installs worldwide they should capture a fairly typical cross-section of smartphone users. No word on when we might see Mobile Threat Tracker on other OSes, but if it proves popular we imagine it will show up sooner rather than later.
If you want to try Mobile Threat Tracker out, you can get it on the
Android Market
. Perhaps this app shouldn't be recommended for the habitually paranoid...
source:
Lookout
via
TechCrunch