Looking for Pokemon Go players? You'll find them at Hot Topic and Red Robin
8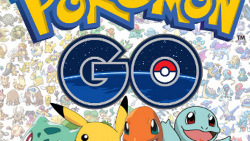 Location analytics firm Placed took the pulse of the Pokemon Go playing world to find out where Pokemon trainers are eating, drinking and shopping. The results? Hot Topic is the top retailer for those who have Squirtle on their mind. Considering the demographics of your typical Hot Topic customer, this is not a surprising result.
Hot Topic garnered 175 points with supermarket chain Fred Meyer, lingerie experts Victoria Secret and Express finishing second through fourth with scores of 137, 136 and 135, respectively. The top restaurant is Red Robin, which beat out runner-up Buffalo Wild Wings 144 to 138. Ice cream scooper Cold Stone was third followed by Steak-N-Shake and In-N-Out Burger.
If for some reason the idea of catching Pokemon disturbs you to the point that your blood boils whenever you see someone playing the game, we have a list of retail locations where you are least likely to find a Pokemon Go player. Supermarket chains Food Lion and Publix top that list with Cracker Barrel in third. Most customers that frequent those stores couldn't tell a Caterpie from a Pizzapie.
Some stores are actually catering to Pokemon Go players by advertising that a lure has been dropped inside the store. That attracts wild Pokemon, which in turn attracts Pokemon trainers. The game has been downloaded globally 30 million times and has brought in $35 million in revenue so far. Already considered
the most popular smartphone game in U.S. history
, Pokemon Go was launched just two weeks ago.
source:
Placed
via
TechCrunch