London Police extracts smartphone data with new gizmo, privacy concerns arise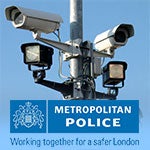 The device that you see pictured below is called ACESO and is now in service at the Metropolitan Police in London. It may look a bit like a small PC with a bunch of ports and slots in front, but its use is a bit more controversial than it seems. That is because the apparatus is meant to extract personal data from a smartphone of any model and make: contacts, call logs, text mesasges, social networking data, photos, videos, you name it. And allegedly, it can do that in a matter of minutes.

The idea behind ACESO is to allow officers to respond quicker when matters require them to, like the case was with last year's riots in downtown London. It is assumed that BlackBerry smartphones and BBM, in particular, were used by the protesters, and even though RIM allowed authorities to access user data stored on its servers, police could not do much in the field in order to obtain potential evidence from rioters' handsets.
What do you, guys and girls, think? Is it okay for police officers to obtain smartphone data just like that if its for the common good, or is such practice in conflict with our privacy? Let us know what you think by dropping a comment below.