Living with the Panasonic Lumix CM1: More camera than anything else
21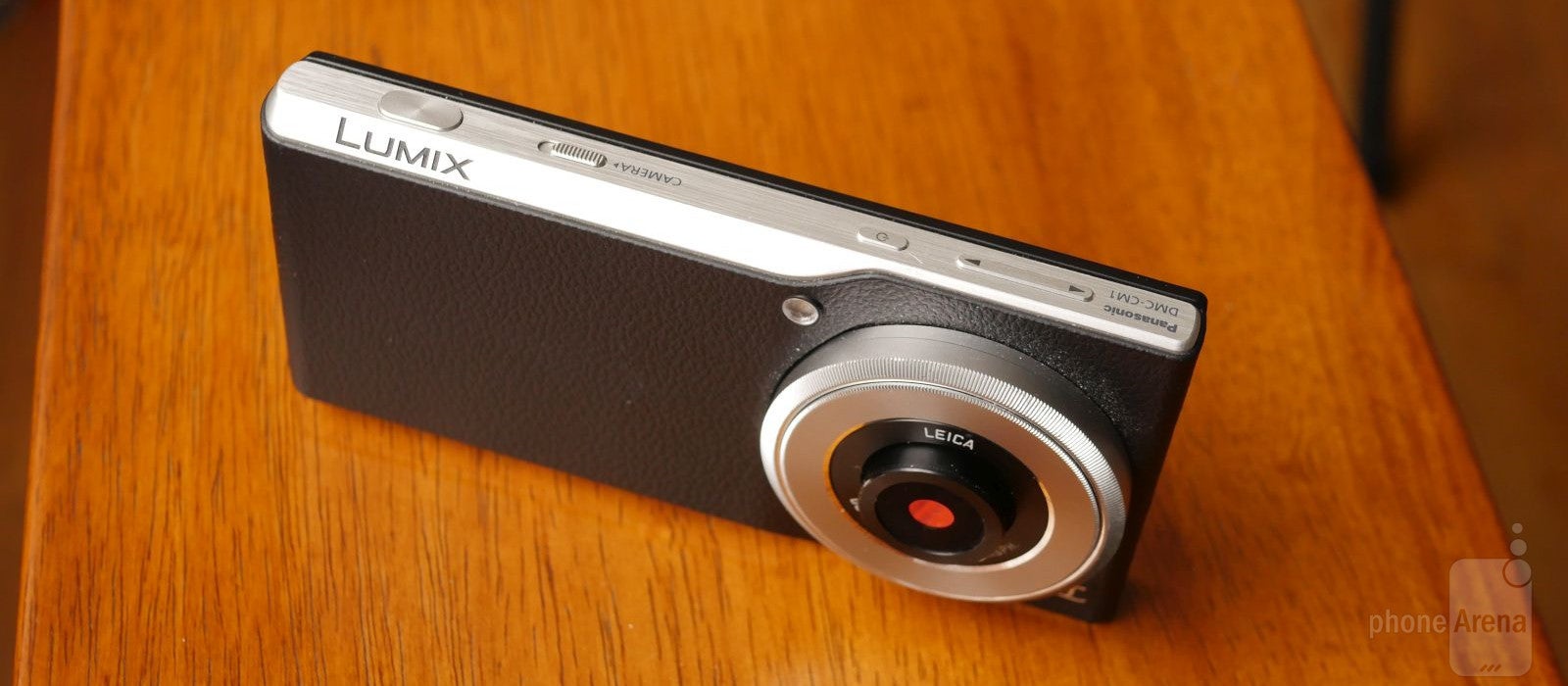 CES 2015 seemed so long ago, especially considering that CES 2016 wrapped up a little close to a few months ago. While I was walking through the packed tradeshow floor, I came across Panasonic's booth only to unexpectedly get a first hands-on look at the
Panasonic Lumix CM1
. Factoring in Panasonic's impeccable reputation for being camera-centric driven, it was no surprise for me to find out that the CM1 fashions together Panasonic's expertise in camera technology with the power of Android.
In the industry, we all know what can transpire within a year's time frame, as technology in general has a habit of evolving rapidly. Very recently, I secured a Panasonic Lumix CM1 just in time for Mobile World Congress 2016, using it as one of two daily drivers while abroad. When it comes to cameras, however, I have this deep affection for Panasonic's products, just because I've been using its cameras for several years.
It's one thing to be renowned in the camera world, but totally something else when it comes to mobile. So, what's it like living with the Panasonic Lumix CM1?
Its design is more camera than smartphone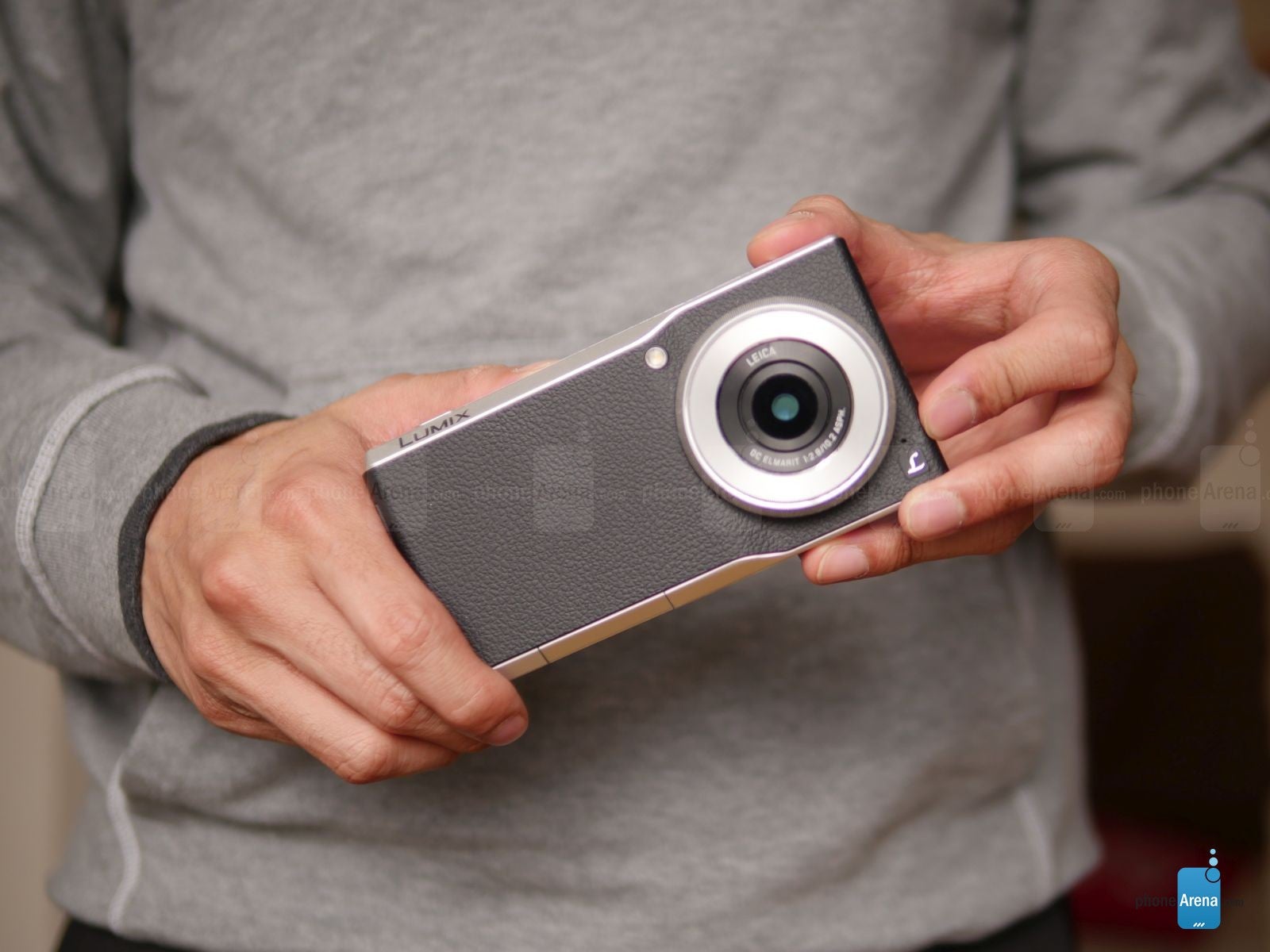 Point & shoot design.
I'll be blunt, straight to the point. Panasonic's approach with the CM1's design is more camera than smartphone, evident in how it similarly employs many of the design characteristics of its own compact point & shoot cameras. Slapping on a 4.7-inch 1080p touchscreen display, it seemingly fills the mold of being a smartphone – albeit, it's significantly heftier than what I'd like to use.
Most of the time using it, people commonly mistook it for a digital camera, unaware that it's truly a fully functioning smartphone. Of course, the beefy camera sensor sticking out, in addition to the leather surface, are traits that complete the look of a conventional camera. While the rotating ring around the camera is used to function as a zoom in most cases, or even as a manual focus, I'm surprised that a camera-centric phone like this lacks an attachment for a lanyard – as well as a standard tripod mount.
Smartphone makers know what consumers want when it comes to design, but with the CM1, it's still being designed to keep camera aficionados in mind. Then again, this is the smartphone space we're dealing with, and based on what we've seen countless times, you don't need to be designed like a point & shoot camera to capture excellent photos and videos.
Stock Android for the most part, but what about timely updates?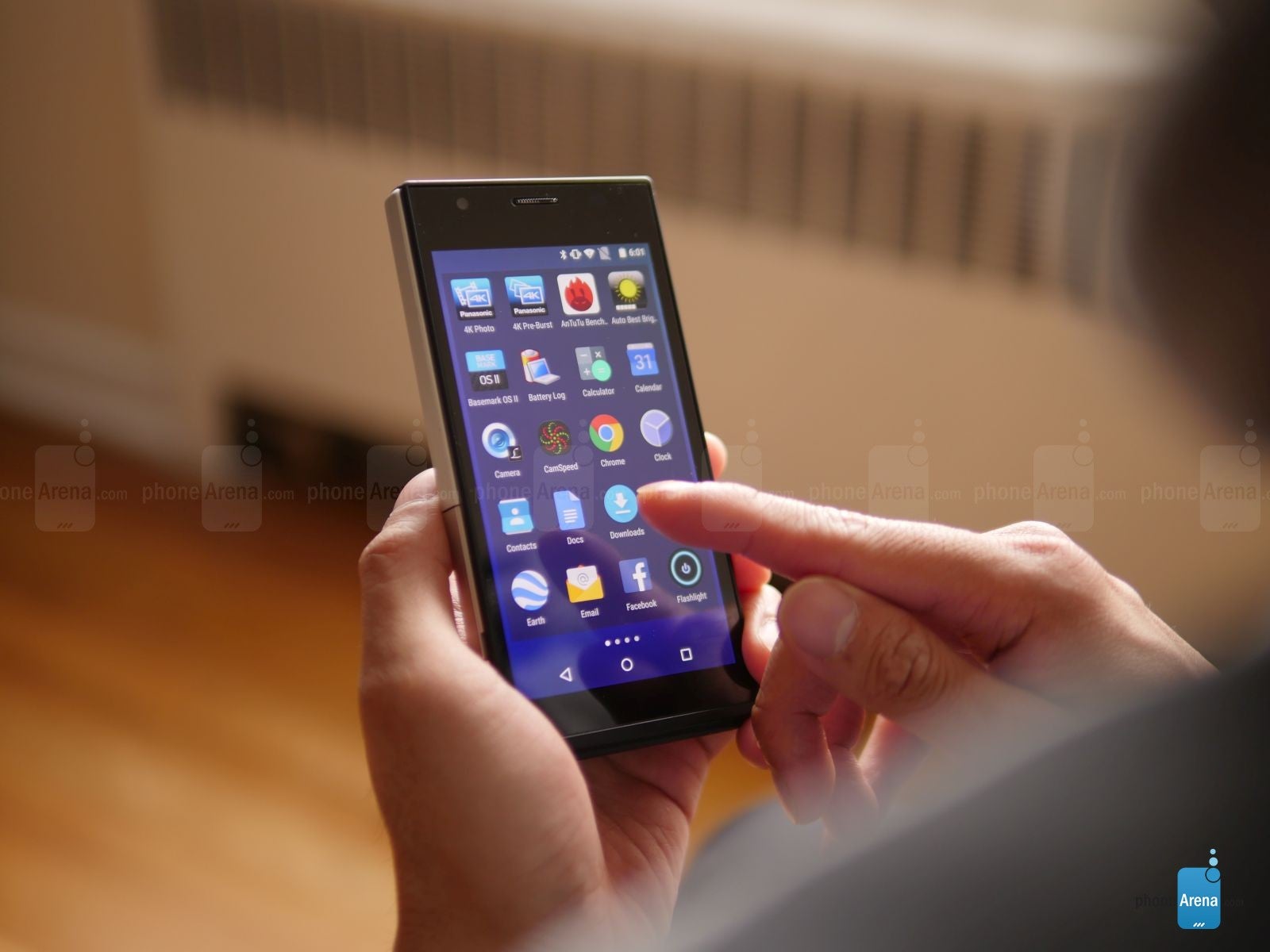 It's a mostly stock affair.
Thankfully, Panasonic doesn't try to complicate things pertaining to the general Android experience here. On my unit, it's running Android 5.0.2 Lollipop, which for the most part appears to be stock-like everywhere. Purists will definitely appreciate that, so I don't have much complaint about the core Android experience. It works, much like any Android smartphone running a stock experience.
However, the one lingering question that's been floating in my mind throughout my time using it, is whether or not it's going to receive future Android updates. Panasonic doesn't have the reputation of Samsung, or even an LG, so it's unclear if the CM1 will be treated to major software updates. And knowing that it's been technically available in some markets since late 2014, you would kind of hope it would've been given the Marshmallow treatment by now, but that's hardly the case.
And that, folks, is something you'll need to consider if you're toying the idea of snatching this one. If you're content with Lollipop, and will be primarily using this for its camera, then maybe it's not such a bad thing if the software never gets updated.
Great camera, including low-light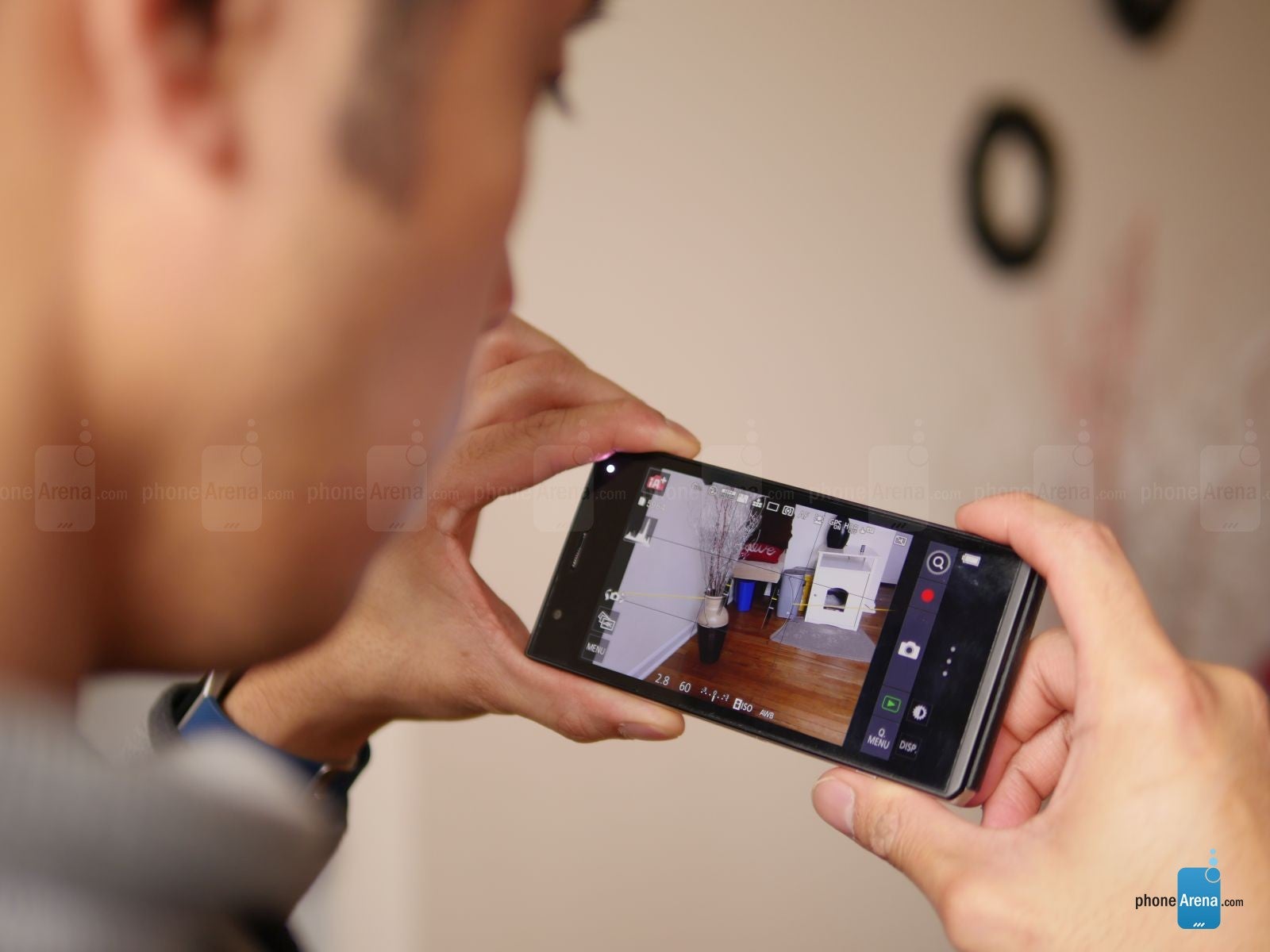 If you love Panasonic's cameras, you'll like this.
I won't get into crazy detail about the camera, but I'm happy to report that the CM1 carries on Panasonic's reputation. Well, it's the only smartphone that has a camera with a 1-inch sensor – similar to sensors found in standalone Panasonic Lumix cameras. It's a 20 MP sensor with Leica lens (28mm equivalent), ISO from 100 to 25,600, and 4K video recording. Even better, it utilizes the same camera interface found in its line of Lumix cameras, so if you're familiar with them (such as myself), you'll easily take a liking to the CM1.
Pledging to be that ultimate hybrid smartphone, the CM1 doesn't disappoint with its superb quality and tight handling of various shooting conditions. Using the automatic mode, it's adept at capturing incredible detail in the scenery, but enthusiasts can achieve even greater results using the manual mode. Under low light, the CM1 certainly doesn't disappoint either, as it composes images that aren't inundated with too many degrading qualities. For the most part, details capture is sufficient, while at higher ISO levels, there's a tendency for it to produce softer toned, grainier images.
And it's even swell at capturing videos as well! My only complaint, is that it lacks the cinematic 24p video recording mode I commonly use with the GH2, GH3, and Gh4. Well, it's not a total deal breaker, considering that it features 4K recording. Using it definitely has its perks, since still images can be taken directly from it. Still, it should be noted that the CM1 doesn't offer true manual controls for video, which is a shame. Maybe future updates might make it a reality?
One of the better hybrids out there
At the end of the day, I often wonder about whether or not the Panasonic CM1 is a legitimate contender in the smartphone space. For me, it definitely hits the mark with its excellent still image camera performance, but there are a handful of other smartphones that excel in this area as well – like the iPhone 6s, Samsung Galaxy S7, and many more. Over on the video side, we've already seen how the LG V10 has become the alternative for recording footage, since it includes those valuable manual controls.
Price-wise, the CM1 is still a tough sell given that it's running smartphone hardware from almost 2 years ago now. The Snapdragon 801 chipset with 2GB of RAM is evidence enough! If you're to look right now, the Panasonic CM1 will cost you on the average $500 to buy through a reputable dealer in the US. For just a little more, there's the newer, sleeker looking Samsung Galaxy S7, which has an even longer list of features in its package – while also being backed up by an excellent camera performance as well!
Panasonic won't be climbing the ladder in the smartphone market anytime soon, but the CM1 is certainly one of the better hybrid devices we've come across.