Liveblog: Samsung's CES 2013 keynote
17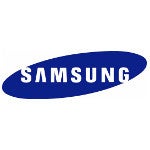 We already saw Samsung's press-conference here at CES 2013, but now it's time for the company's keynote! To tell you the truth, we were a bit disappointed by the press-conference, because we didn't see much in the way of mobile, but who knows, this might be our lucky day!
Join us as we bring you live updates from the keynote of Samsung's president, Dr. Stephen Woo. Will we see something new by the South Korean giant? Stay with us and find out!
The event will begin at 9AM PST | 11AM CST | 12PM EST | 5PM GMT.