Liveblog: Nokia's #moreLumia event
6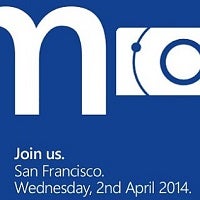 There is certainly a lot going on here in the city, and region that is a focal point of technology that has revolutionized the world. Nokia is in town too to unveil some of its latest Windows Phone devices.
Since MWC 2014, where Nokia shined its spotlight on the new Nokia X line of Android powered devices, we have been chomping at the bit about the next generation of Windows Phone Lumia devices with their ZEISS equipped, PureView packing, cameras, new generation of processors, and of course, Windows Phone
8.1
.
Based on the announcements made at the Keynote address at Build 2014, we are certain that we will see the new Lumia 630, Lumia 635 and Lumia 930. During this event, we hope to get more a more detailed plan for when devices will go on sale, and where. Will Nokia have any surprises for us?
The world of Windows Phone is focused on San Francisco and we will bring it all to you. Keep a browser window open just for us.
Nokia's #moreLumia event begins at 5:00pm PT | 7:00pm CT | 8:00am ET | 1:00am GMT!