Liveblog: Carrier Roundtable "Beyond LTE – Carrier Innovations"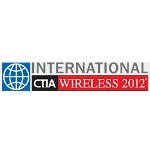 Some say that a smartphone is only as good as the apps that run on it. Others prefer to say that a smartphone is only as good as the network it runs on. Putting things this way, it somehow becomes obvious that the first sentence may easily come from the mouths of developers, while the second one from... you guessed it - carriers.
While we can easily agree with both statements, it's hard to deny the fact that things have been much more intense on the carrier front lately. Currently, the major U.S. carriers are in the midst of a 3G-4G transition, users are still trying to wrap their heads around the new tiered pricing scheme, there are constant disputes about insufficient bandwidth, and so on and so forth. This year, CTIA is hosting a roundtable event, featuring the CEOs of all four major U.S. carriers: AT&T's Ralph de la Vega, Verizon's Dan Mead, Sprint's Dan Hesse and T-Mobile's Philipp Humm. One of the main topics of discussion will be LTE - the mobile network technology that almost all carriers are going to adopt in the very near future (some already have). In addition, though, these guys are also going to touch on a number of other interesting subjects, so we're sure it will be interesting for you to follow our liveblog below and see what they have to say about the innovations that are happening within the carrier space, as well as... well, each other. The liveblog will appear below shortly before the event kicks off!
The event starts at:
2:30PM Pacific | 4:30PM Central | 5:30PM Eastern Time
Note: You may need to refresh the page for the liveblog to start.
Live event tracker
| | |
| --- | --- |
| 17:58 | Ralph says that AT&Ts focus with digitallife would be a growth area for the carrier |
| 17:55 | Cramer makes the point that Tmo needs to focus on pricing, mainly because they lack the iPhone, |
| 17:54 | Humm is taking about overages, like how there shouldn't be any surprised from the consumer end. |
| 17:53 | Meade is now up touting that there won't be a wall with data connectivity. |
| 17:51 | Here we go, it's Ralph versus Humm regarding the network |
| 17:51 | Bad reputation as a whole. |
| 17:50 | Hence why the industry as a whole has a bad rap. |
| 17:50 | ralph says, "It ain't true!" |
| 17:50 | Wow...right ingot he heart. Cramer mentions the Tmo commercial about the iPhone speed is slow on AT&T |
| 17:48 | Hesse says that sprints Achilles heel is trust. They want to win over customers with trust. |
| 17:47 | Cramer mentions that the top 3 successes have been at the expense of Tmobile, like Tmo didn't have any growth. |
| 17:44 | Meade: "we don't have the most spectrum, but we use our spectrum efficiently" |
| 17:41 | Meade, of course, mentions VZs LTE network as the biggest thing still for them. |
| 17:41 | With Humm, it's building out the LTE network and business end stuff. |
| 17:41 | (null) yfrog.com/h4aoowhpj |
| 17:41 | And that the roll out of its LTE network will surely be exciting. |
| 17:40 | Dan says the iPhone has been a big change for sprint. |
| 17:40 | Ralph says its LTE roll out has been amazing, while devices getting better battery than before. |
| 17:39 | Ralph thinks the next big thing will be mobile payment and commerce. |
| 17:39 | Hesse think privacy will be more of a priority than speed. |
| 17:38 | (null) yfrog.com/mm56466305j |
| 17:38 | Meade says mobile video, how it's shared via data connectivity, is the biggest thing from last year. |
| 17:37 | Humm says its 4G roll out is the company's biggest thing. |
| 17:36 | Dan Hesse making a joke about the AT&T and Tmo deal going down, |
| 17:36 | (null) yfrog.com/oe5gnmsj |
| 17:35 | (null) yfrog.com/oe13txgoj |
| 17:35 | All three CEOs are now in stage. With Jim Cramer moderating the conversation. |
| 17:33 | Jim Cramer is being introduced, and the moderator of this round table event. |
| 17:32 | And Ralph is done! |
| 17:30 | Brief video is now being played. |
| 17:29 | Definitely a lot of interesting stuff with digitallife. |
| 17:29 | Very much big brother like at the home |
| 17:29 | With digitallife, kids can no longer have secret parties, because parents will have control of the home at all times. |
| 17:26 | "redefine the experience and lead the way" with digitallife |
| 17:25 | It's a user friendly hub and interface, with plenty of customization with security features. |
| 17:24 | AT&T digitallife trials at being conducted right now, bringing the home together thanks to technology. All IP based home monitoring service. |
| 17:23 | Located in 3 places around the world |
| 17:22 | AT&T Foundry is "where ideas are made" |
| 17:22 | TIP: The Innovation Pipeline. 120,000 employees, 17,000 ideas, $27 million investment. |
| 17:20 | "digital technology has the potential to make people's lives better, fuller, richer." |
| 17:20 | "digital guardianship: keeping track of family....never being out of touch" |
| 17:19 | "digital kinship: sharing moments......keeping us connected" |
| 17:19 | |
| 17:19 | |
| 17:18 | 3 part challenge for AT&T: Research, Innovation, and new products. |
| 17:18 | Instead, he's going right into the whole thing surrounding LTE. |
| 17:17 | Interesting, Ralph didn't come out right away addressing that Tmo commercial |
| 17:17 | |
| 17:17 | |
| 17:16 | And now Ralph is on stage, lots of applause, but we're interested in what he has to say after that commercial spot. |