Like the idea of a smartwatch, but don't like the idea of daily or weekly recharging? Here are 5 alternatives
8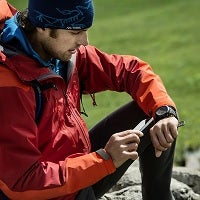 The Pebble smartwatch, Android Wear, Samsung's various
Gear devices
, and soon,
Apple Watch
, are the hot items in wearables right now.
There have been other notable attempts, like Qualcomm's Tok, but all have something in common, these connected watches need to be recharged frequently.
The wide variety of Android Wear watches have varying degrees of battery performance, but for all practical uses, all of them need to be recharged daily. There are no official specifications on the
Apple Watch
yet, but the word around the campfire, along with
Tim Cook's own projections
, indicates Cupertino's own wrist bandit will need to be juiced up every night as well.
The Pebble is battery champion out of the high-profile batch of wearables, it will generally run five to seven days before it needs to be plugged in. With its low starting price tag of $99, it is a great value too, arguably making it the best bang-for-the-buck right now.
For those that have been wearing watches for a while, before they connected with all that newfangled connectedness of Android or iOS or Tizen, those folks are more accustomed to wearing something that often stays on the wrist for years before changing out a battery. That is something that simply is not possible with the current crop of smartwatches.
There are a number of smart devices out there which eliminate the concern of daily recharging, fit the model of a more traditional looking watch, and still offer a good amount of connected functionality. Granted, they do not have the depth of features that one would find in an Android Wear device, or Apple Watch, but these gadgets might make up for that in other ways. Below, we found five devices which can suit a variety of budgets, and keep you connected without the need to plug in every day.