Lighter-on-the-pocket iPhone to come at half the size, half the price this summer
24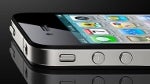 The rumor about a brand new version of the iPhone - a smaller and less expensive one -has circulated the world with the speed of light. But it is ever morecredible now as the Wall Street Journal confirmed the rumor quoting asource close to the matter. The new version of Apple's iPhone willhave roughly half the price and half the size of the original iPhone.Yes, you heard it right – this could mean almost a full subsidyfrom carriers as currently the iPhone 4 is sold to carriers for an average of $625.
The redesigned iPhone is to be sold along the traditional iPhones this summer, but its timing is not yet final and could change. It has been spotted withan edge-to-edge screen and significantly lighter than the iPhone 4.The handset can be controlled by touch as well as by a virtualkeyboard and voice. It comes as no surprise that the iPhone 4 was alsosaid to be upgraded.
The source also went on to say that thenew line of iPhones is among the top priorities of CEO Steve Jobs,who has kept himself involved in the development process. Will thisbe enough to respond to a surge of Android handsets storming MWC?Time will tell, but Apple is pushing other fronts as well. Thecompany is considering to transform its MobileMe cloud storageservice into a free one. Currently, MobileMe costs $99 a year. Theservice is important as it could become the core of a new musicservice that Apple reportedly has in its plans. The best thing aboutit would be the possibility to have your iTunes tracks synced at alltimes wirelessly, without the need to manually sync through acable. The service might roll out as soon as June, so stay tuned.Another key point for Apple is social networking, but there were nodetails on what exactly will Cupertino change in that aspect.
source: Wall Street Journal