LightSquared's CEO quits, company not ready to pull the plug yet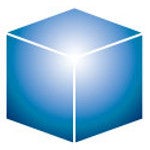 After LightSquared
failed to make a payment on a $56 million loan, and laid off 45% of its work force
, its
CEO has decided to also walk out the door
. CEO Sanjiv Ahuja has left the wholesale mobile pipeline company on the verge of totally disbanding. A contract with Sprint is
weeks away form being ripped up by the carrier
and there seems to be no easy solution to prevent the company's system from bleeding over onto neighboring GPS systems.
LightSquared has confirmed that it is
seeking a replacement for Ahuja
and in the meantime, Chief Network Officer Doug Smith and Chief Financial Officer Marc Montagner will serve as interim Co-chief operating officers. Phili Falcone, the Hedge Fund Manager whose Harbinger Capital Partners has
40% of its assets in danger because of its placement with LightSquared
, praised Ahuja for his work. Falcone wrote, "As the company takes the next step forward, we continue to be excited about the prospects and look forward to working with new leadership to accomplish our goal of building and operating an innovative, competitive wireless network."
That next step forward will probably be without Sprint. The nation's third largest carrier has given LightSquared
until the middle of March
to get government regulators to sign off on the paperwork necessary for LightSquared's system to be up and running. Unless there is a last second miracle, that is not likely to happen. Falcone though, talks like there is still plenty of time for the company. "
We are, furthermore, committed to working with the appropriate entities to find a solution to the recent regulatory issues. We, of course, agree that it is critical to ensure that national security, aviation and the GPS communities are protected. I am confident that working together, we can solve this problem and bring the American consumer the lower priced 4G wireless alternative they need and deserve
."
source:
LightSquared