LightSquared seeks approval for new plan that would eliminate interference from its network
4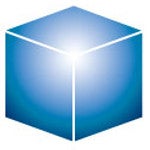 LightSquared is seeking approval from the FCC once again, to offer its 4G LTE service. The company says it has fixed the problem that led to
interference with GPS signals
.
This problem prevented the company from getting the green light
from authorities to offer its service to carriers, and led to the company filing bankruptcy. LightSquared's filing said that it would not use the same airwaves where the interference was discovered.
LightSquared, which is owned by hedge fund manager Philip Falcone,
filed for bankruptcy in May
and will ask a judge to expand the time it has to make an exclusive reorganization filing without a rival plan being presented, until next Summer. LightSquared wants the FCC to change its license application so that it can use 5MHz of spectrum that doesn't interfere with GPS technology. It also wants the right to use another 5MHz that it would share with federal government workers. A rule-making petition asks LightSquared not to use its upper 10MHz of spectrum which was guilty of causing the problem with GPS receivers. LightSquared would still like the FCC to approve the use of that spectrum, but has agreed to wait for revised rules on terrestrial use of those frequencies.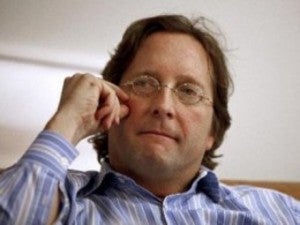 Philip Falcone
Creditors of the company owed more than $1 billion have been vocal in their disagreement with Falcone's request for exclusivity in presenting a reorganization of the company. They wanted the hedge fund manager to sell the company to raise money to pay them back, and stop seeking regulatory approval for these new plans which the creditors fear is burning through LightSquared's cash. But after U.S. Bankruptcy Judge Shelley C. Chapman said that she would favor Falcone in the sort term, the creditors have decided to let LightSquared proceed. Falcone and his Harbinger Funds have spent
hundreds of millions of dollars on the company
and are being sued by securities regulators for a number of alleged violations including misappropriation of client money, bond price manipulation and favoritism of certain clients. Falcone says he is not guilty of the charges.
Last year, LightSquared received a conditional approval from the FCC to start up its network. The agency had to change its decision after the National Telecommunications and Information Administration concluded that its network interfered with GPS signals. The big disaster was
the loss of a huge contract with Sprint
.
source:
WSJ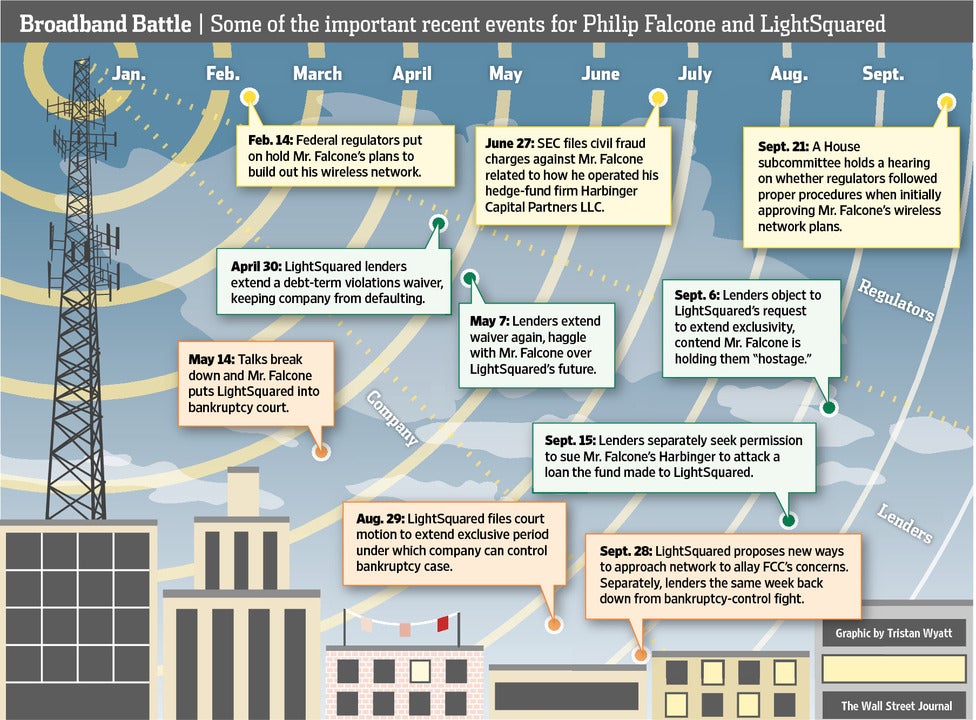 Timeline of LightSquared's problems