Let's play a game: Would you buy the OnePlus 3?
30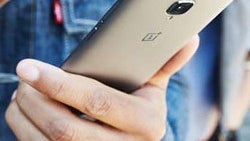 Let's play a game.
Pretend, for a moment if you will, that the phone you have in your pocket magically disappeared and you were transported back in time to the moment you were considering your options. Or just pretend that you're in the market for a smartphone right now. Heck, some of you may even be! Anyways, money in hand, you have to decide between incredibly competitive devices this season, many of which offer very similar hardware. What do you pick?
Is it the all-around excellent Samsung Galaxy S7? The decidedly understated, but incredibly impressive HTC 10? An iPhone 6 Plus, perhaps? What about an LG G5? Or hey, how about the newly released OnePlus 3? At $399, that one sure is a good deal, offering an incredible value for your money. It's a game, sure, but be realistic. If you had to
choose
right now, and your financial situation was as it is in real life, would you opt for the third flagship in OnePlus' portfolio?
Recommended Stories