Let's play a game: Would you buy the OnePlus 3? (poll results)
19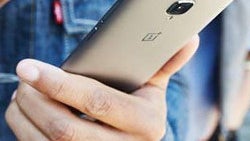 Yesterday, we invited you to play a game with us.

The rules were simple. Imagine that the phone you have sitting in your pocket or on your desk right now never happened. You're suddenly in the market for a new high-end smartphone, and you have to decide between the many, many great devices currently on offer. Those include the all-around excellent Samsung Galaxy S7 and S7 edge, the understated but great HTC 10, the iPhone 6 and 6 Plus of course, and the likes of the LG G5 and Sony's Xperia Z5 and Xperia X. But now there's also the OnePlus 3, which offers plenty of bang for your $399. Would you get it?
As it turns out, most of the participants wouldn't think twice and go right ahead for the OnePlus 3. That's not shocking given the flagship-level specs and mid-range price. Some of the reasons pointed out include the clean, industrial design of the phone, but unsurprisingly, the great value proposed by OnePlus was the most commonly cited motivator in the comment section.
Here's the proof:
Recommended Stories