Lenovo's smartphones enter new markets, will challenge Samsung and Apple in Africa
8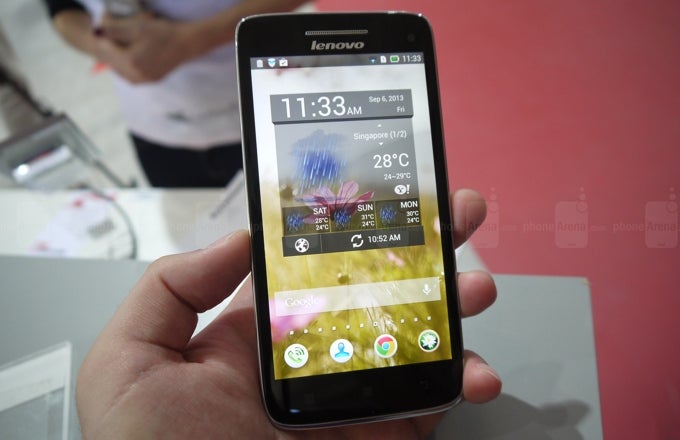 As of 2013, Lenovo is one of the world's top 5 smartphone makers, following Samsung, Apple, Huawei and LG. The Chinese company - which, as you may know, is the globe's leading PC vendor - certainly wants it smartphone business to grow even more, and that's why it agreed to
buy Motorola Mobility from Google
for $2.9 billion. Still, until the Moto buyout is completed, Lenovo is getting ready to enter new markets with its own smartphones.
Come March, Lenovo will launch smartphones in Nigeria, where Samsung, Apple, Huawei, Nokia and others are already commercializing their handsets. With more than 150 million mobile users, Nigeria is Africa's largest mobile market, so it is a key country in the region.
According to Bloomberg Businessweek, Lenovo will begin selling handsets in Nigeria in the first week of next month. It's going to release no less than 7 smartphones, including the ultra-thin
Vibe X
(pictured above), the
S930
and the
S650
- all running Android.
After Nigeria, Lenovo will enter other African markets.
"We have a road map in 2014 to move into countries like Ghana and Ivory Coast and in order to do that we are doing a lot of investigation in the background," declared Graham Braum, Lenovo's general manager for Africa.
Lenovo is still far from the world's top two smartphone makers (Samsung and Apple) when it comes to sales numbers, but a successful presence in Africa may help closing in the gap.
"If Lenovo implements the strategies that made other companies from emerging markets successful, it stands indeed a good chance of winning rapid market share," said Anna Rosenberg, senior analyst for Sub-Saharan Africa at Frontier Strategy Group.
source:
Bloomberg Businessweek