Lenovo is making money selling handsets in China
2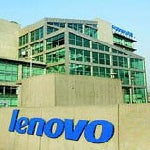 Back in November, Lenovo CEO said it would take the company two to three more quarters before it showed a profit in China. The executive blamed this on the cost of marketing and building out a sales channel. But on Wednesday at the World Economic Forum in Davos, the company's CFO, Wong Wai Ming, said that
China is already profitable
for Lenovo when it comes to smartphones. The country is the world's largest smartphone market and over the last year, Lenovo has seen its market share in China soar from 1.7% in 2011 to 15% in 2012. The stunning rise has allowed Lenovo to capture the second largest slice of the Chinese smartphone market. Research firm Gartner predicts that Lenovo will surpass Samsung in 2013 to be the number one smartphone manufacturer in the country.
40% to 50%
in a year (according to the CLSA), and with newer models sporting larger screens and faster processors, margin expansion is difficult. At the same time, it might be more difficult to succeed in the high end of the market for a company that started out playing in the low-end. But CFO Wong points out that Lenovo has strong smartphone sales in emerging markets like India, Indonesia, Vietnam and Russia. "
Just a couple of months in, the numbers are good, but from a very low base
," said the executive. "
We go into China, get enough volume to make money, then go into other markets
," he continued.
Last month, we passed along the
top five Chinese smartphone manufacturers in the country
. As previously mentioned, Samsung was on top with Lenovo second. Coolpad was third followed by ZTE and Huawei. Apple? The iPhone producer was number six.
source:
WSJ