Lenovo decides to use Motorola name globally instead of having it fade away
12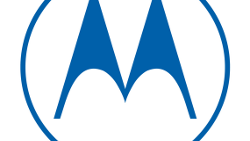 Last year, two years after Lenovo purchased Motorola, the Chinese manufacturer made things confusing for Motorola fans with the way
it decided to brand certain handsets as "Moto by Lenovo."
Some Motorola fans felt that Lenovo failed to recognize Motorola's place in the history of mobile communications. To these people, seeing "Moto by Lenovo" on a box seemed strange. But Lenovo has changed its mind; instead of hiding Motorola's glorious history as the inventor of the cellphone, Lenovo has decided to capitalize on it instead. That means we will see more prominent use of the iconic Motorola bat wings logo in the near future.
The latest Moto handset to garner attention is the modular Moto Z line. While the Motorola name doesn't appear on any Moto Z device, the Moto name does along with the bat wings logo. Motorola Chairman and President Aymar de Lencquesaing said in a published interview on Sunday, that the company will expand distribution of the Moto Z line. That means that the modular
Moto Z
,
Moto Z Force
and
Moto Z Play
will be distributed to other U.S. carriers than just Verizon. This will allow Motorola to sell more Moto Mod accessories in the U.S.
Lenovo now plans on migrating to the Motorola brand all over the world with the timing depending on certain regions. In some countries, Motorola is already well known, while in other areas Lenovo is the more popular name of the two. Lenovo was relatively unknown in the U.S. until 2005 when it purchased IBM's PC business. In 2014, the company
snatched Motorola out of the arms of Google
. The
latter purchased the company for $12.5 billion
in 2011, followed three years later by Lenovo's $2.9 billion acquisition. When looking at the discrepancy in the pricing of both deals, keep in mind that Google kept most of Motorola's patents.
source:
CNET
Recommended Stories