Lenovo Phab2 Pro is the world's first commercial Project Tango phone
18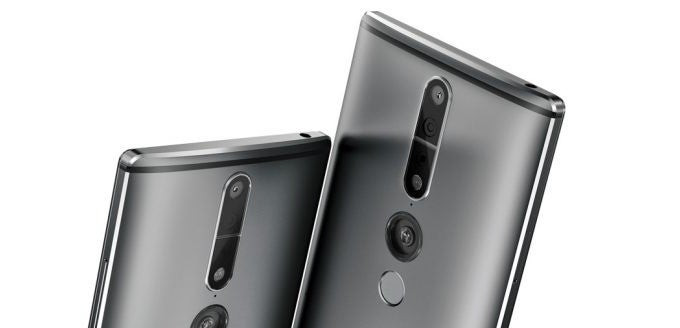 Lenovo Phab2 Pro
Lenovo has just lifted the cover off its brand new Phab2 Pro, the world's first commercial phone supporting Google's Project Tango.
What does that mean?
Project Tango was launched as a camera / device platform that allowed the phone to get an understanding of its location by building a three-dimensional map of indoor spaces. With Project Tango, the Lenovo Phab2 Pro will be able to measure your room and know those dimensions as well as its own position to bring hugely improved augmented reality and virtual reality applications.
Three cameras on the back make the Tango magic possible
But first, let's talk about the elephant in the room: this is not a phone that will be for everyone, as it has a gargantuan, 6.4" display, a size closer to that of tablets than phones. For all else, though, it looks like a modern flagship with a stylish metal build coming in two colors, a gold-like champagne color finish and a gunmetal gray option.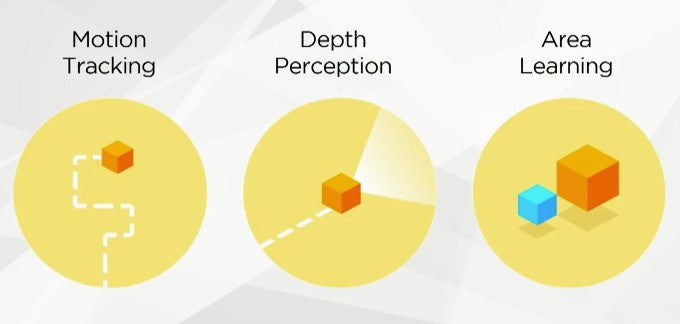 Project Tango marquee features
The big highlight here is on the cameras, of course, and there's three of them on the back: a rear-facing 16-megapixel RGB camera, a depth camera and a motion tracking camera with infra-red beamer and fish-eye lens allows for all the special features of Tango. Up front, there's an 8MP selfie camera.
Take a look at a detailed breakdown of the specs of the Lenovo Phab2 Pro.
Lenovo
Phab2 Pro
Platform
Android 6.0 Marshmallow
Dimensions
88.6 x 179.8 x 6.96-10.7 mm
Display
6.4" with Quad HD resolution
(1440 x 2560 pixels)
SoC
Snapdragon 652
octa-core @ 1.8GHz
RAM
4GB
Cameras
16MP TOF rear camera with fish-eye lens and IR beamer
Storage
64GB
Battery
4,050 mAh
So far, Phab2 Pro is a product that will be of more use to explorers than your average user, but it's nonetheless an extremely cool concept.
Lenovo Phab2 Pro price and release date
The release date for the Lenovo Phab2 Pro is set for September 2016, and the phone will be sold at Best Buy for a full retail price of $500 unlocked.
source: Lenovo
Recommended Stories