Lenovo CEO: we want to sell smartphones in the U.S. next year
30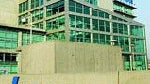 Chinese manufacturer Lenovo wants to start competing in the
U.S. smartphone market
. The company's CEO, Yang Yuanqing, says that even though the company has conquered the PC market, it seeks new areas of growth. "
Smartphones are our new opportunity
," the executive told the Wall Street Journal, "
As a public company you always have to consider how to grow
."
Speaking about growth, in its home market of China, Lenovo is the second largest smartphone vendor trailing only Samsung. The Korean manufacturer enjoyed a 17.4% share of the Chinese smartphone market in 2012, topping the
11% share
owned by Lenovo last year. But the major point to note is that Lenovo's share in 2011 was just 4.1%.
Last year, Lenovo concentrated on emerging markets like Russia, Indonesia and India. Next stop is the U.S. and Europe. Lenovo is not about to just saunter into the states and grab another manufacturer's share. The company will need to work to make its name known in the U.S. and Europe. Take a look at the PC market where world-wide, HP leads with Lenovo a close second. In the states, Lenovo is the fifth largest PC manufacturer with a 9% share.
Yang compares the smartphone industry to the fashion business. "
We know the importance of marketing, and we will strengthen that
," Yang says. One thing that Lenovo will have to learn is the difference in how smartphones are sold in the U.S. Unlike in Asia where retailers sell the bulk of smartphones, in the U.S. the mobile phone manufacturers depend on the
mobile carriers
to sell their products.
source:
WallStreetJournal