Leaked internal email at Apple says Human Interface VP Greg Christie has resigned
8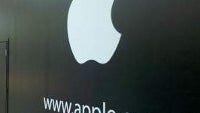 An internal email at Apple claims that long-time employee Greg Christie has resigned. Christie recently
talked about the early days of the iPhone
, and
was one of Apple's first witnesses to take the stand
at the current patent trial. He testified about the "slide-to-unlock" feature on the handset, which he personally worked on. Before working on the iPhone, Christie worked on the Newton PDA, his first assignment for Apple.
Christie was the head of "human interface" at Apple. His team designs software for Apple devices and reported to Apple's sotware head, Craig Federighi. Following Christie's departure, the team will report to Senior VP Jony Ive. The latter has become more involved with the design of Apple's software following the departure of Scott Forstall in 2012.
Forstall left after the launch of Apple Maps
revealed that the application had been released too early, and was not ready for prime time. Ive took over the design of iOS 7, replacing the vibrant colors with pastels, and removing the skeuomorphic designs that were so favored by Forstall and Steve Jobs.
Christie spent 18 years at Apple, including 2 and a half years working daily on the OG
Apple iPhone
. His departure allows Ive to consolidate his power over design at Apple. Recently though, he and Ive have not seen eye-to-eye on certain software decisions. Some believe that Christie's exit was due to his disagreements with the Senior VP.
The departing executive is listed on almost 100 Apple patents, including one received on Tuesday for a way to unlock a touch-screen phone. He also has 31 patent applications pending at the USPTO.
source:
WSJ