Senior Apple engineer Greg Christie speaks of the iPhone's origins
13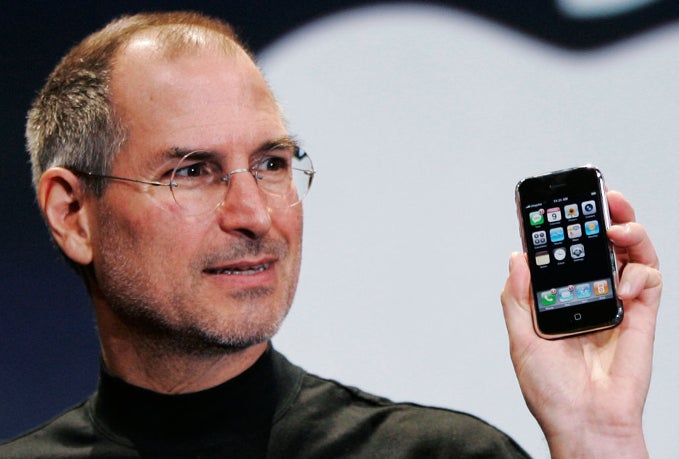 Just a week before Judge Lucy Koh hits the sound block with her gavel and gives a start to the second patent lawsuit between Samsung and Apple, a rather curios portion of information emerged from Cupertino. Greg Christie, one of the original senior software engineers of the
Apple iPhone
, disclosed some interesting details about the initial development of the iconic smartphone in an interview with the Wall Street Journal.
Christie explained that he was among the first Apple engineers to be recruited for a top secret project, codenamed Purple, back in 2004. The team was given a hard task – to create a revolutionary
"phone with an integrated music player, operated by touch screen"
. You might expect that a lot of engineers were engaged in this assignment, but you'd be wrong – Christie states that the development unit was "shockingly small".
"Steve had pretty much had it. He wanted bigger ideas and bigger concepts."
The chief engineer was required to make presentations to Steve Jobs twice a month and inform him about the progress. However, Christie and his team initially failed to entice Jobs with their ideas and visions. At one point, the patience of Apple's CEO seemingly began to wear really thin, Christie revealed.
Eventually, the iPhone development team finally succeeded in impressing both Steve Jobs and Jony Ive with its ideas for the iPhone software. Christie explained that Jony Ive, who was designing the glass for the smartphone at that moment, was really
"curios how we were going to pull off that magic trick"
and create a seamless mix between hardware and software. Another Apple high-ranking executive, Bill Campbell, was also impressed and stated that the iPhone
"would be better than the original Mac"
.
The real work on the iPhone's software began early 2005 and took the team almost two and a half years. Christie claims that thanks to Steve Jobs' obsession of the details, each part of the software had been rethought and completely redesigned several times during this period. One of the features that didn't make it to the final version of the iPhone software was a split-screen view for emails, as
"Steve thought it was foolish to do a split-screen on such a small display."
So, what do you think? Is the Cupertino company trying to provoke sympathy by disclosing details about the development process behind one of the most iconic devices in the industry? Share your thoughts on the matter in the comments section below!
source:
Wall Street Journal
via
MacRumors