Leaked internal Walmart memo allegedly hints at price hike for Apple iPhone 6s (UPDATE: Walmart made a typo)
53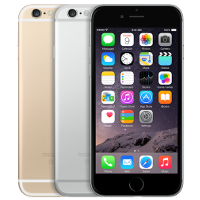 A leaked internal Walmart memo, shared with us by a loyal PhoneArena reader, allegedly reveals how Walmart is going to be pricing certain versions of the Apple iPhone once the next iteration of the smartphone is launched. According to the memo, the Verizon branded 16GB
Apple iPhone 6s
will be priced at $218 on contract. The 64GB model will be offered at a price of $318 with a signed two-year contract from Verizon.
The release of the next-gen iPhones will change the pricing for older models, according to the memo. The 16GB
Apple iPhone 6
will be reduced to $118 with a signed two-year Verizon contract, and the 64GB model will be reduced to $218. The memo calls for the 16GB
Apple iPhone 5s
to be priced at just $18 with a signed Verizon contract. All color options are covered by the memo.
We suggest that you open the pantry and take this with a grain of salt. It does seem to be way too early to be discussing the pricing for the iPhone 6s, although truthfully we could be just 8 weeks away from seeing the next generation iPhone models officially introduced by Apple.
Thanks for the tip!
UPDATE:
We've heard from Walmart and the discount retailer admits that they sent the memo. However, the person who wrote it made a typo and tapped out Apple iPhone 6s when he meant to type Apple iPhone 6 Plus. So it appears that Walmart will be running a sale on the Verizon branded 5.5-inch iPhone 6 Plus. The 16GB model will be priced at $218 and the 64GB variant will cost you $318. Both prices require your signature on a two-year contract.
source: Walmart