Leaked injury reports suggest that Apple is working on AR glasses
24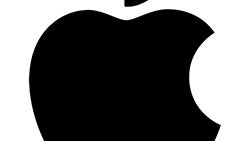 Last month, we told you that the often rumored AR glasses reportedly being worked on by Apple
are at least one-year away
. Apple is quite high on AR right now with none other than CEO Tim Cook stating that Augmented Reality is going to be "huge." Google already tried to take AR to the mainstream with Google Glass, but the whole concept became too complex and expensive, not only for Google, but potentially for consumers as well.
While
Tim Cook has made his feelings about the future of AR public
, talk about Apple's AR glasses has been just that, all talk. While no smoking gun has been leaked, a couple of incident reports have surfaced and both hint that the company could be working on AR spectacles. One report was about an Apple employee who complained of discomfort in one of her eyes after testing an unnamed prototype device that apparently uses lasers. The employee was referred to an optometrist and the prototype was held aside to be examined. This incident took place on February 21st.
On March 2nd, another employee complained of eye pain after employing a new prototype, and the thought was that the pain was related to the use of the device. The report filed about the incident included this statement, "He noticed that the security seal on the magenta (outer) case had been broken and had thought the unit may have been tampered with."
The use of lasers with an AR device makes sense. One theory is that Apple's AR glasses would include some form of laser tracking of the eyes so that the device can estimate the direction of the wearer's gaze. This could allow the device to change the UI based on what the user is looking at.
Of course, all of this is mere speculation until Apple unveils an actual product. And judging from these incident reports, which were not supposed to be made public, it sounds like this new device has quite a ways to go before it is safe enough to be offered to consumers. And that dovetails perfectly with our previous report, which stated that Apple's rumored AR glasses are at least one-year away.
source:
Gizmodo