Leaked information about BIS 3.0 point to Gmail syncing
This article contains unofficial information.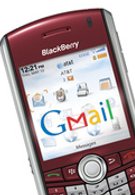 Just when you thought that RIM's near perfect emailing solution can't get any better – but it does! BlackBerry users can expect a bevy of features that'll make the upcoming BlackBerry Internet Service 3.0 a standout showcase based on a leaked document. The biggest thing to fall through is the accuracy in getting Gmail to sync the read and unread status of your mail – which is a long time coming. Another inclusion is the support for Windows Media Audio attachments as well as OpenOffice documents. Their email setup application is going to be more secure with validation/revalidation requirements upon PIN changes and that accurate error messages will direct users to their specific carrier. Seeing that they've ironed out some kinks and added some new features, it's a refreshing step towards the evolution of BIS. Basically the only thing left to topple is laying out the foundations of a versatile new web browser that the platform sorely needs.
via
Gizmodo
&
CrackBerry