Leaked email shows Sprint capping its unlimited mobile hotspots at 5GB monthly
13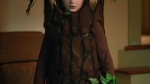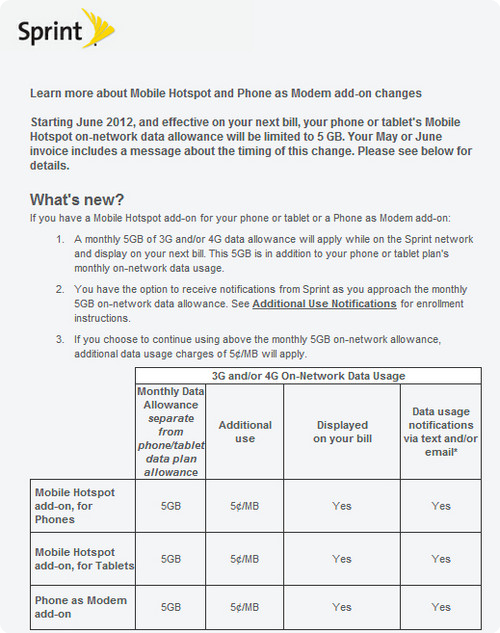 Sprint appears to be capping its Mobile HotSpots to 5GB a month
Sprint has
really pushed its image as the only one of the four major U.S. carriers to offer unlimited data to new customers
. The nation's third largest mobile operator really loves to get this fact out when advertising the Apple iPhone 4S and will probably do the same with ads for the Samsung Galaxy S III. But is Sprint planning on continuing its truly unlimited plan? Not according to an email from Sprint obtained by
techdirt
.
According to the email, starting sometime this month, Sprint will be capping the amount of data available to phone and tablet owners using the device as a Mobile HotSpot to
5GB of data from the Sprint network
. Users will be able to set up a system to receive notification from Sprint via email or text as you head toward the 5GB cap. The reminders can be received when a user reaches 75%, 90% or 100% of the monthly cap. Those who exceed the 5GB cap will be billed at an overage rate of 5 cents for each additional MB used until the next monthly cycle starts.
While this has no effect on unlimited data for smartphones and tablets, it is a
crack on the wall that could spread
. In other words, how much longer can Sprint be the lone holdout with unlimited data, especially when new customers aren't exactly flocking to the carrier.
source:
techdirt
via
electronista