Leaked WhatsApp Beta images reveal edit and recall features
4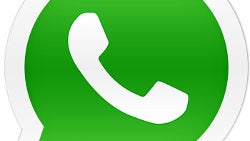 Two new features appear to be on the way to WhatsApp if a couple of leaked images are to be believed. One of these features is called "recall," and allows users to call back a message already sent but not read. For example, last night you might have consumed a little 'liquid courage' and shot off a message to your boss via WhatsApp, calling him a few choice names. In the morning, along with your hangover, you felt the pangs of regret. As long as the message wasn't opened, you can tap on recall and have it returned to you unread.
It also appears that a new "edit" feature will allow WhatsApp users to edit a message that has been sent but not yet read. Other services like BBM and Telegraph already have similar options available. So while this isn't anything new, it doesn't make edit and recall any less useful to WhatsApp users.
The images that accompany this story are supposedly from the Android Beta for WhatsApp. Both features are said to be disabled by default. There is no word on when they might actually be activated by the Facebook-owned messaging app. But for many WhatsApp users with an itchy send finger, that day can't happen soon enough.
via
Mobigyaan
Recommended Stories