Leaked Nexus Prime app list shows no bloat but FaceLock
23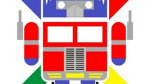 Any new information on the upcoming Nexus Prime is always interesting, and this new batch of info is especially fun to think about. Someone over at MyDroidWorld posted a list of apps installed on the Nexus Prime, or in this case what is likely the Samsung Galaxy Nexus, because the list does include a couple Verizon specific apps. What the list doesn't contain is bloatware, which is a huge relief. And, there are some other very interesting listings installed.
The most interesting is probably an app labeled FaceLock.apk. Google mentioned a long time ago that Ice Cream Sandwich would feature facial recognition, but we didn't know exactly how it would be used. This seems to point to one use as a way to protect your phone by using your face rather than a password or gesture to lock your device.
Another interesting listing is that the Books app is actually labeled BooksTablet.apk, which would lead us to believe that the Honeycomb version of Books is going to become the default for ICS devices. There is also a ChromeBookmarksSyncAdapter.apk, which seems fairly self-explanatory. There is also a mysterious PlusOne.apk, which could be part of the +1 integration with the Android Market, or could point to an expansion of +1 features throughout the Android system.
For the full list, just jump over to MyDroidWorld, and let us know if we missed anything interesting.