Leaked NEC Terrain for AT&T packs a QWERTY keyboard, runs Android
6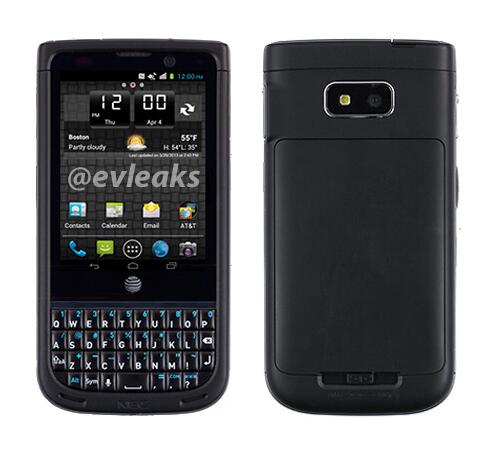 Portrait QWERTY Android devices never really caught on, even though several well-established smartphone makers tried to deliver a handset of this type. This, however, may not stop AT&T from trying to market a member of the said species. This handset you see in the photo is allegedly called the NEC Terrain, according to a trusted source.
"NEC who?"
you might be asking yourself right now, but rest assured that you aren't the only one. The Japanese company has rarely launched phones outside of its homeland market, which is why its name is barely known in markets across Europe and the Americas. But it does have some very interesting handsets in its portfolio, with one of them being the
NEC Medias W dual-screen phone
, which we examined at MWC 2013.
Unfortunately, all we have is an image of the supposedly upcoming NEC Terrain – no specs have been revealed, meaning that there's a lot of room for speculation. Judging by its looks, the NEC Terrain may be a rugged or waterproof device, although it might as well be just ugly-looking. We'll learn more as soon as AT&T officially announces the device, that is in case it is ever meant to see the light of day.