Leak reveals Windows Phone Store data including downloads since Windows Phone 7.5
6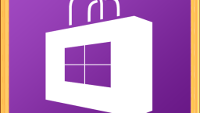 A leak has revealed information about the Windows Phone Store dating back to the October 2011 launch of Windows Phone 7.5. The info reveals that Facebook is the most downloaded app from the store with over 112 million installations of the online social network. WhatsApp is next with 92 million downloads, followed by the 62.5 million downloads of One Drive. Some of the laggards include PayPal, which was downloaded only 1.6 million times over the years, and Telegraph (2.5 million).
Few third party-apps did well. YouTube player Tube HD garnered over 13 million downloads followed by gMaps (8 million), Fhotoroom (6 million) and 6tag(4 million). Most were downloaded less than 2 million times, with many falling shy of the 1 million downloads line.
Top games included Fruit Slash, which has close to 20 million downloads, Subway Surfers (over 18 million downloads), Hill Climb (14 million) and Candy Crush Saga (over 12 million). Laggards in this department include Minecraft and GTA San Andreas with 163,411 and 40,167 downloads respectively.
Some developers are certainly hurting for business. Take the myTube app. Another YouTube player, a detailed breakdown of data shows that out of 388,000 total downloads, only a little more than 10% were done by paid subscribers.
Checkout all of the graphs and charts made from the leaked data by clicking on the slideshow below.
source:
Gizmara.com