Leading manufacturers unite against Google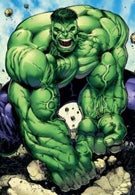 Worried about the ever-growing popularity of Google's Android platform, four of the leading manufacturers have united in order to stand a chance against the global threat.
Apple
,
Palm
,
RIM
and
LG
have announced that together they will work on a new revolutionary operating system, as well as on an extensive lineup of smartphones that will utilize it.
Of course, these upcoming devices will take advantage of the best qualities that can be found in the companies' present models. According to APRL's (that's how the alliance is called) press-release, we can expect smartphones with a simple and clean design, SurePress touchscreen with an aspect ratio of 51:9 (that's LG's part) and a magnificent hardware QWERTY keyboard. The software will not support multitasking, but will benefit from an enormous app storefront and outstanding business capabilities. The first phone to run the new OS will appear sometime in Q1 2011 (probably on Feb 30).
source: APRL