LeEco Le Pro3 and Le S3 will be $100 cheaper on launch day, but there's a catch
13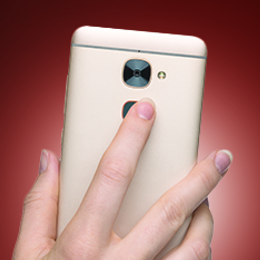 Last week,
LeEco announced
two smartphones in the US: Le Pro3 and Le S3. While you may have not heard of LeEco, the company is pretty big in China, and has the resources to enter the US market (of course, it remains to be seen whether or not this endeavor will be a successful one).
Similar to other China-based companies, LeEco will sell its handsets at very attractive prices. The high-end Le Pro3 (with features including a Snapdragon 821 CPU, 4 GB of RAM, and a 4070 mAh battery) will cost $399, while the mid-range Le S3 (with a Snapdragon 652 CPU, 3 GB of RAM, and a 3000 mAh battery) is priced at $249. In case you're not finding these prices attractive enough, LeEco will let you buy any of its two new phones for $100 less on launch day (November 2).
In order to buy the Le Pro3 for just $299, or the Le S3 for $149, you have to sign up on LeEco's US website (see the source link below), join the company's LeRewards program, and pre-register for the sale that will take place on November 2. You still have to pay the full prices for the phones, but you'll receive $100 as rebate. You should probably read all the terms and conditions that LeEco will provide once you're actually making your purchase(s).
Both the LeEco Le Pro3 and LeEco Le S3 sport 5.5-inch 1080p displays, have fingerprint scanners, and
do
not have
3.5mm audio jacks. The smartphones run customized versions of Android Marshmallow, and will work on GSM carriers like AT&T and T-Mobile. Verizon and Sprint are not supported. Interested?