Law firm wants to investigate Apple's revenue revision, looking for signs of securities fraud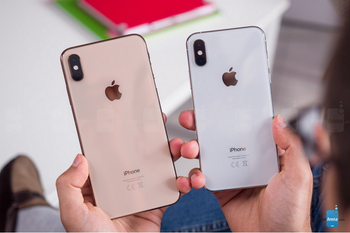 No, it has nothing to do with Mesothelioma, talcum powder, or hernia meshes.
A law firm by the name of Bronstein, Gewirtz & Grossman, LLC announced today
(via
Apple Insider
) that it will be investigating whether Apple, its officers and directors, violated any federal securities laws related to the Thursday massacre that wiped out 10% of Apple's stock valuation in one day. The investigation will determine whether the law firm will go forward with a class action suit against Apple, and any of its officers and directors.
The problem started Wednesday after the 4pm ET market close. Apple's shares had closed at a price of $157.92. Minutes later, the company announced that it was lowering the guidance range of its fiscal first quarter revenue due to lower than expected iPhone upgrades in China. Suddenly, all hell broke loose and Apple's shares dropped sharply in after-hours trading. The sellers continued the onslaught on Thursday morning, and for the entire day Apple's shares had declined by 10%, or more than $15, to $142.19.
The law firm points back to a comment made on November 1st by Apple CEO Tim Cook. After reporting fiscal fourth quarter earnings, Cook said, "[o]ur business in China was very strong last quarter. We grew 16%, which we're very happy with. iPhone in particular was very strong, very strong double-digit growth there." That contrasts with the statement made by Apple after the market close on January 2nd, which triggered the selling yesterday. That comment said that for the current fiscal second quarter, Apple now expects "[l]ower than anticipated iPhone revenue, primarily in Greater China, [which] accounts for all of [Apple's] revenue shortfall to [its] guidance and for much more than [its] entire year-over-year revenue decline."
Bronstein, Gewirtz & Grossman could be trying to determine whether Cook's comments on November 1st were accurate and truthful. If investors relied on a false statement to purchase Apple's stock, the company could be forced to make them whole at the least. But a judge will first have to certify any potential class action suit, which is when one plaintiff represents a large number of class members with similar claims, in court. Any monetary awards are split up between members of the class after the attorneys take their cut, usually 25% to 30% of the total amount awarded.