Latest survey of Android versions in use shows a slight increase in Android 2.3.3
7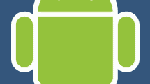 In the latest monthly survey of the different Android versions in use, Android 2.3.3 has jumped from a 3% share of the entire Android market (as opposed to the Android Market) to be installed in 8.1 out of every 100 Android models. The most
widely used
build of Google's open source OS is Froyo which owns a controlling 64.6% slice of the Android pie.
As time goes by, the older versions of Android start losing market share. Android 1.5 and 1.6 are nearly
extinct
with use in only 1.9% and 2.5% of Android devices respectively. From that level, there is a big jump up to the 21.2% of Android flavored products using 2.1. With tablet use just beginning, there is no surprise that Honeycomb finds itself at the bottom of the usage chart with both Android 3.0 and 3.1 accounting for .3% each of the platform's world. In case you're interested, the data comes from Android devices that have accessed the Android Market over the 14 day period ending June 1st.
The historical distribution chart at bottom shows what percentage of the entire Android ecosystem a
specific app
can work on. For example, if you have developed an app that works with the build at the top right of the chart, your software will work on 100% of Android devices now and in the future. If the app was developed for a build lower down on the graph, using your finger and following the line to the y-axis will tell you the percentage of Android devices that the app will work on. For example, an app that requires Android 2.2 or higher can be accessed by 75% of all Android devices.
source:
Google
via
AndroidCentral